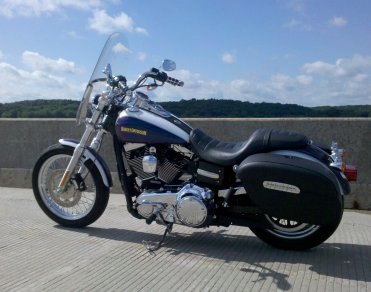 Call me egotistical, but I enjoy re-visiting old posts on this blog for a variety of reasons. Primarily, I'm able to live vicariously through my own adventures in those times (*cough* JANUARY *cough*) when snow, ice and cold make it impossible to actually enjoy the bike.
There've been a few times when having such a complete log of my riding experiences has actually been beneficial – for example, just the other day I looked up the exact dates of the "first ride of the year" for the past several years, because I wanted to say something on Facebook. And, I used the log of our 2006 Sturgis trip to help plan our 2009 Sturgis trip.
Although 2010 was a year where I didn't ride nearly as much as I wanted to, there were still some great adventures to be had! Here are a few highlights:
In all, a pretty good year. And, rest assured I've got some fun stuff planned for 2011, both on the road and on the blog!
How about you? What was YOUR favorite riding adventure of 2010? Tell us about it in the comments!
…and in with the new! I'm looking forward to a year of being employed, enjoying my family, and three seasons' worth of great Iowa rides! How about you?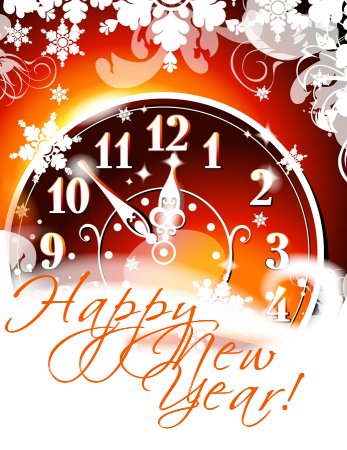 … and to all a good ride!
And, thanks to Make-A-Gif.com for hosting the animated .gif file!
Update 5/2: Well it looks like Make-A-Gif has gone under. Sorry folks, nothing to see here… return to your homes. (But, it was a cool photo of Kitten wearing blinky Christmas lights! *sigh*)
… I PROMISE I will be posting again soon! Meanwhile: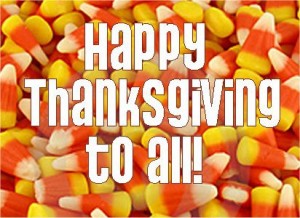 Neat stuff happening, just a few links to share. My friend Steph (IowaHarleyGirl!) alerted me that my review of Sonny Barger's book was quoted on none other than Sonny Barger's website! I had seen that Motor Sports Newswire had done this also, but was tickled to see the link back to BCN from the Barger website too. I'm glad they all found something snappy and quotable! (And by the way, Steph's review of Barger's book was also quoted – neat!)
I have two articles in regional biker publications out now – if you are in the area, hope you will pick up a print copy of each of these. You can also read them online at the links below!
Throttler Magazine published a piece I wrote about Tina Anders-Grover, Alligator Bob Martin, and Jan Wilen – all artists who create custom motorcycle seats using leather tooling techniques.
And, Thunder Roads Iowa – now under new ownership – ran my article about why I love to ride in Iowa. Thanks to both of these awesome publications for the opportunity to appear in print!
And finally, my friend Sarah was in a bike accident this week – my thoughts and prayers are with her and I ask again that EVERYONE please, make sure the way is clear before you pull into traffic. The life you save by looking TWICE could be that of someone you love!
More soon!!
Just a quick reminder that comments are due on Friday, June 25 by 5 p.m. (CDT) if you want to be eligible to win a copy of Sonny Barger's new book, "Let's Ride"! Read the book review, below, and leave a comment on the book review post to be eligible. I'll be drawing winners this weekend!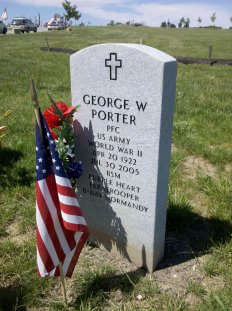 The blog was "down" this past weekend so I didn't get a chance to post a Memorial Day message, but I did want to take a moment to recognize the millions of Americans who have given their lives in service to their country. While there is no way to repay such a debt, I take to heart the words by Eleanor Roosevelt that appear on this year's Freedom Rock:
Dear Lord,
Lest I continue
My complacent way,
Help me to remember
That somewhere
Somehow out there
A man died for me today.
As long as there be war
I then must
Ask and answer
Am I worth dying for?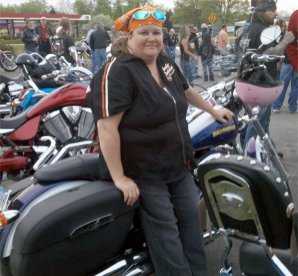 Been taking some time to apply for new jobs this week and today I realized it had been a LONG time since I blogged about anything! Then I actually peeked in here, and to my relief discovered it had only been a week. It sure FELT like a lot longer than that! Anyway, just a few notes to share:
First, I took Kitten (plus hubby and his bike – LOL) out to a long-standing bike night event last Thursday and had a neat experience: we were standing at the bikes and a man came up who I didn't know and said, pointing to Kitten, "So is this the new Dyna?" When I said yes it sure is, he told me his name was Tim and that he is a big fan of the blog. I always get a kick out of being "recognized" from the blog – it has happened maybe four or five times over the past few years. It's an absolute delight to meet people who read and enjoy what I post here, and learn more about their motorcycling adventures! So I wanted to be sure to say THANKS to Tim for introducing himself and making my day with a very nice compliment!
Also, I sure hope you aren't getting sick of me linking out to Chessie's blog yet – I just think she writes the very best "make you wanna be there/ride that" ride reports, and always has stunning photos to go along with the wonderful stories. Here's the latest, a VERY inviting write-up about a leisurely trip along NC state road 209.
Finally, Friday May 7 is International Female Ride Day – so, as I've said before, if you are a woman who rides her own, get out there and make a spectacle of yourself! (I'm not sure I will have a chance to ride, but maybe I can at least pull Kitten out of the garage and clean her up a bit!) Be sure to leave a note in the comments and tell us if you plan to ride, and where!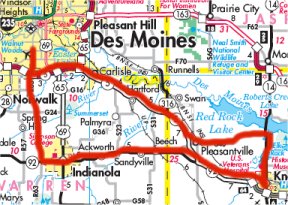 Had a nice weekend working (slowly) toward that first thousand miles on Kitten. Saturday Steve and I rode down to Route 65 Harley Davidson in Indianola then took a scenic ride home along Highway 92, 14, G40 and 5.  (Funny, I initially thought in my mind that the route would look something like a golf putter; turns out it looks more like a snoutless fish. Because that's how my brain works.)
Then Sunday, after a brief excursion to rescue Stephanie's car keys (conveniently locked in the car in the church parking lot), we took another short jaunt around the northeast part of Des Moines, converging on Kristin's new house near Saylorville Lake for a too-brief visit to ooo and ahh over her new place.
I've also been finding a few really good blog posts recently that I wanted to share, courtesy of some of my biker blogger pals around the Internets. Here they are:
First, IowaHarleyGirl is finally ridin' her own! Check out what she bought!
Then, a really wonderful ride report about the Blue Ridge Parkway by Mrs. Road Captain – be sure to study the photos!
Another wonderful ride report with beautiful photos, courtesy of Chessie.
And finally, the one-minute version of yours truly, making a spectacle of herself at Big Barn Harley Davidson. Here I am ringing the Freedom Bell after buying my new bike!

I have officially crossed the threshold of "I hate winter" and am beginning to allow myself the occasional "Spring is not THAT far away."   I know my optimism might be premature – we've had more than 5 inches of snow on the ground since the first of December, and we are supposed to get 8 more inches on Monday. But, I'm more sick of feeling depressed than I am of winter. I need to get my cheerful back, so I'm determined to talk myself out of these doldrums.
Of course, one of the ways I'm passing the winter evenings is by web-surfing. I thought I'd share a couple of the more recent bits I found that really caught my eye.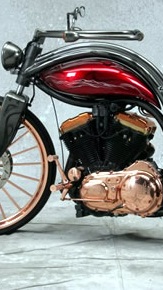 First, from Rippin-Kitten, here's a look at some ridiculously cool steampunk motorcycles. What's steampunk? Well it's a fashion/culture/design movement that takes elements from the days of Victorian-era steampower and makes them look futuristic – from their own time. Take a look at Lizzie's post (note the steampunk computer), and maybe peek at the Steampunk Fashion Group over on Flickr, and you'll get it immediately.
Next up, over on Twitter, somebody shared a link to this post on the Cyril Huze blog about new art by David Uhl. Be sure click through to Uhl's website – and take a look at his "Women of Harley Davidson" collection. I found the whole series spirited and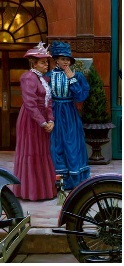 beautiful, just like the women I know who ride! (I'd love to hear your thoughts – be sure to leave a comment!)
Finally, here in Des Moines I'm looking forward to the Capitol City Motorcycle Swap Meet and Bike Show, coming up the weekend of Feb. 13-14. The swap meet serves as a dose of much-needed biker socializing and shopping at a time when it's still too early to think about getting the bike out of the garage. It makes you think you are going to survive the winter after all, and I could really use that boost right about now.
(Oh look, it's snowing this morning – isn't it PRETTY??)