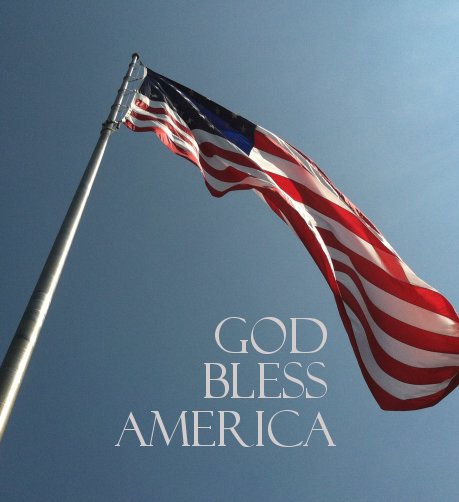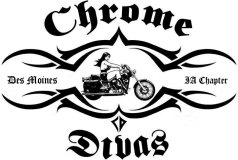 I've been keeping this under my helmet for awhile, but am so excited to finally be able to mention that the CHROME DIVAS have come to Des Moines – and that I am a founding member!
While poking around on the Web one night last summer I did some reading about this organization for women motorcycle enthusiasts, founded in 2002. I was surprised to learn that although there was a very large and active chapter in the Cedar Rapids area, there was not yet a chapter here in Des Moines.
So, together with my gal pals Shirley, Susan (Coyote) and Stephanie (Iowa Harley Girl), we launched the Chrome Divas of Des Moines in August 2011. We've added two additional members since then – Janet ("Seven Over") and Penney ("One Cent").
The Chrome Divas is simply an organization for women who share a passion for motorcycles – all brands, all levels of riding. We currently meet monthly, and we'll be creating opportunities to ride together and work on behalf of some our favorite community organizations. Our primary mission is four-fold:
Promote a positive image of women who ride, and of motorcycling in general.
Provide a social atmosphere for women who ride or simply love motorcycles to gather and get to know each other.
Give back to our community by participating in local non-profit events and activities.
Ride and have fun!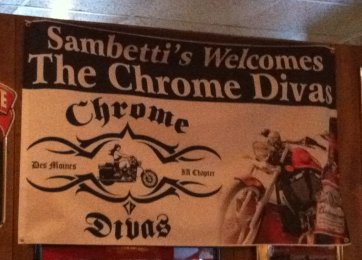 We're lucky and thankful to have Sambetti's, a local bar and grill, as the "official home of the Chrome Divas of Des Moines." A big THANK YOU to Paul Strome, owner of Sambetti's, for his encouragement and support of our little group!  (I personally recommend the "10 oz top" special, the chicken strips, the house dressing on the crisp, cold salads, and – OMG – the ONION RINGS!! Lunch, dinner or drinks – Sambetti's is one of my favorite spots in Des Moines!)
As for membership, right now we're keeping growth slow and purposeful so as not to get too big too fast, but we are excited about being part of this great organization and are definitely planning to increase our numbers!
It's been a crazy-busy month around here as my daughter wraps up her senior year of high school. As of this writing we are two days away from the actual graduation ceremony, but at this point she has officially completed her required education. She is just plain excited – to be done with high school, to be heading off to college in the Fall, to be entering a new phase of life. I've been a little emotional, and honestly it's hard to explain exactly why – I'm not sad, though this time does indeed signify her passage into adulthood. I'm very, very happy for her, and extremely proud of her… but maybe just a little blue that my role in her life is changing. I've had to consciously remind myself that this time is not about me and my emotions – it's about her, and her accomplishments. And I'm very, very proud of the young lady she has become, so, onward and upward! And congratulations to my beautiful daughter!
(P.S. – her stunning senior pictures were taken by Randy Shebek of Des Moines, Iowa, owner of Great Life Photography. What a wonderful experience it was to work with Randy!)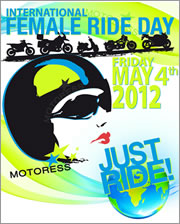 Today is International Female Ride Day! Here's hoping you have the opportunity to get out and ride!
Have you been following the series of woman-rider profiles over at Helmet or Heels? So many wonderful women being featured there the past few weeks, and today's my day! Here's a link to my nifty-difty profile on Pam's terrific blog!
Profile of a Female Motorcyclist: Meet Janet!
Huge hugs and thanks to Pam for the opportunity! If you're a lady rider, be sure to contact her through the blog and get your own self featured!
Oh! And, tomorrow (Friday May 4) is International Female Ride Day! Why not celebrate by taking a ride… learning to ride… or simply hugging a biker chick!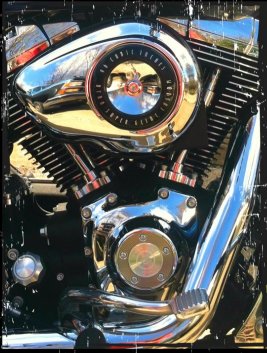 What a crazy Spring! We had a very mild winter here in Iowa, with very little snow and unseasonably warm temps throughout the season. Now in April, though, things have cooled off and I suppose with temps in the 50's and frequent rain we are back to what's normal for this time of year. This has been frustrating – it was great to take a few short jaunts back in March, but these days it seems the weather is not really cooperating. We did take a nice scenic loop down to Winterset and back a few weeks ago, and attended the Christian Motorcycle Association chili feed up at Big Barn is mid-April. But we did not ride up for the bike blessing that accompanied the chili feed. We will have to try again to get blessed on May 12, down at Route 65 HD in Indianola.
Also, the first Indianola Bike Night has come and gone – it didn't get canceled, but we didn't attend due to the cool temperatures. (If anyone ever calls me a wimp over these decisions, I always respond with: "Hey, I rode to Sturgis and back on an 883 Sportster, so… ha!") Attendance was light, I'm told, but no less enthusiastic.
All this falls into the category of "just as well," anyway, because we are in the midst of "Senior Year" here in our household and our non-riding life is quite busy right now. Yes, my beautiful daughter is about to graduate high school, so it's going to be a tearful (and joyful) six months as she passes this milestone and heads off to college.
Finally, a couple quick shout-outs to my gal pals… Shirley – welcome home! Shirley and Garry are back from wintering in Texas, though I'm not sure we didn't have nearly-comparable weather here this year. And Janet – congratulations! Janet successfully completed her 4th Dan test in TaeKwonDo, following a rigorous training period to which her commitment was just as impressive as her outstanding performance in the test itself.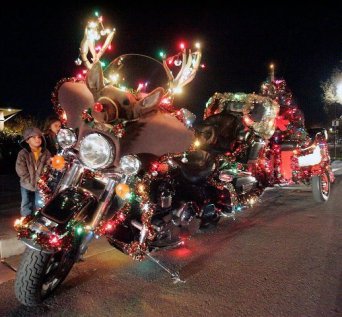 Well hi! Remember me? Once again I seem to have taken my traditional, annual, accidental hiatus from blogging… I swear, it's getting to where you can set your seasonal clocks by me, no? Well I'm happy to report that things are humming along just fine, I just ran out of steam like I usually do at the end of the riding season.
And we had the small matter of my hubby Steve being hospitalized for 18 days – he is STILL dealing with complications from his surgery right before Thanksgiving, but at least he was home and (relatively) healthy for Christmas.
We had a lovely Christmas here, I was fortunate to have four days away from work and felt like I was able to slow down enough to enjoy it. (Today was my first day back and I learned we were having a Norovirus outbreak – ick!! I feel like I need to wear a mask and rubber gloves!)
Finally, worth a mention has been the weather – we've had no measurable snow as of yet (highly unusual for late December in Iowa) and temperatures often in the 40's. I have no doubt we'll get some eventually, but for now, every day that passes without snow is one day closer to Spring. (I've got what's still just a nagging little thought, but might become a full-blown idea: given the weather so far, I wonder if I'll get to ride at least one day every month in 2012?)
By the way, the amazing "Santa Bike" photo accompanying this post was snagged from the Facebook page of A.D. Farrow Co. Harley-Davidson Buell of Columbus, OH, "America's Oldest Harley Dealership" celebrating 100 years in business – wow!! Congrats on this amazing milestone!
Happy Thanksgiving to you all!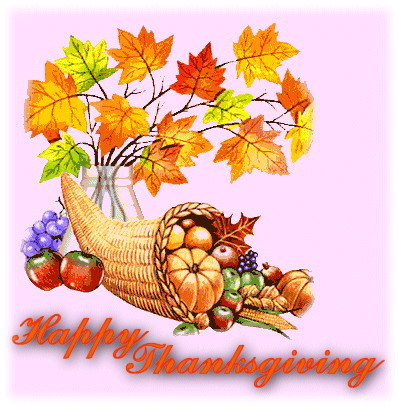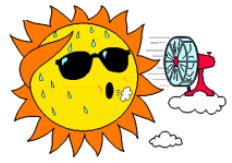 Once again, the month of July has been brutal for us, weather-wise… temperatures in the mid- to upper-90's, with the heat index pushing us up into the 100's and even 110's for about the past three weeks. It's deceiving to sit inside in the air conditioning (thank God for air conditioning, and for the funds to pay the electric bill) and look out at the sunshine, because when you step outside it's like a heavy, hot blanket gets draped over you – close and suffocating. And "being in the wind" isn't much better when it feels like a blast furnace.
Keep in mind, I'm not complaining. I'd much rather have a month – even two – of heat and humidity than a winter filled with ice, snow, and bitter cold.
At any rate, I admit I haven't been out on the bike much these past few weeks. We did get to go to Indianola Bike Night back in mid-July; that was a great evening, as I finally got to meet Vernon Schwarte from Thunder Roads Iowa Magazine. Vernon and his wife Tina (TT) have owned the magazine for a litle over a year now, and they've even published a few of my rantings in the "From the Woman's Seat" column. They've done a great job keeping the publication focused on Iowa.

And, just this weekend we took the opportunity of slightly lower temperatures (upper 80's, heat index 102! LOL) to ride up to Big Barn Harley Davidson to meet Garry & Shirley and see a traveling exhibit related to the Viet Nam Veterans  Memorial in Washington, DC. (My husband Steve, who is a few years older than me, served in the Marine Corps from 1967-71, including several months "in country" near the demilitarized zone separating North and South Viet Nam.) This traveling memorial was developed by the Vietnam Veterans' Memorial Fund. It was particularly interesting – and moving – to see some of the items that have been left over the years as mementos at the Wall.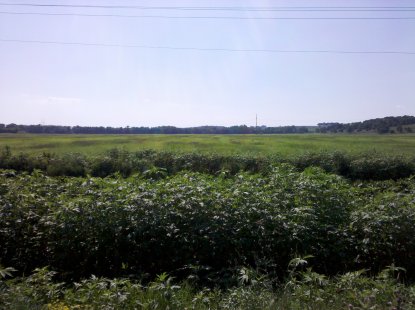 Followed that up with a very nice ride over to Newton along County Road F48 (one of my favorites) – where we saw that the heat has obviously been very good for Iowa's favorite crops: fields were a beautiful sea of deep green, the corn topped with golden tassels and the soybean plants full and bushy. Unlike the previous few weeks, riding was a pleasure – it was hot sitting still, but very pleasant once you got moving along. I got sun-burned to a crisp, having once again failed to use any kind of sunscreen. (I'm smart like that.)
We enjoyed our lunch at PJ's Deli (Steve said the "Turkey Crisp" was really good!) then headed home back to the east where we turned south down Highway 117 at Colfax and into Prairie City, taking the four-lane 163 home through Pleasant Hill.
Now we are at month's end already, and the Sturgis Rally is coming up in a week. If you're headed that way – ride safe, have a blast, and say hello to the giant nipple for me!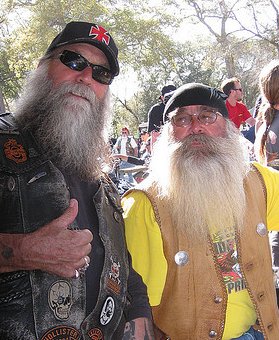 Time once again to share some of the nifty bits I've found traveling around the bike-related Internets… thought you would enjoy my latest finds!
First up, check out this post on Iowa Harley Girl's blog, inviting entries in her "Best Beard" contest! Entries due March 31, AND a prize for the winner!
The latest issue of Helmet Hair Magazine (an excellent online quarterly) contains a wonderful round-up by Petra Baer of V-Twin Mama of stories from women who talk about the moment when they realized they were having fun riding their motorcycles – instead of battling the butterflies. (Also be sure to check out the Helmet Hair Reader Poll results!)
If your non-profit organization is looking for a fund-raising idea, consider what Giveacar in the U.K. and many other organizations in the U.S. are doing (one that's local to me is called Teen Challenge): folks donate used cars, bikes and other vehicles which are then either scrapped or sold by the organization, thus turning used vehicles into cash for the charity. And if you have a bike you'd like to donate, it shouldn't be too hard to find a local or regional group willing to take it. Even junk vehicles are widely accepted. In addition to raising money for a good cause, you're also helping to lessen the environmental impact of a junked or non-operating vehicle. "We want to make sure that as many people as possible are aware of the environmental benefits of motorcycle donation," Dan Frank of Giveacar told me.
I've recently found a new way to enjoy Twitter, with the discovery of a web doohickey called Paper.Li. PaperLi gathers up all the links shared on Twitter by the people I follow, and collects them into a daily digital "newspaper" ("newspage"?) so I can read the articles, see the photos and watch the videos without having to scan through my whole feed. Since the folks I follow are not all bikers, and since even those who are bikers have a wide range of interests, the daily round-up is actually an eclectic selection of links on a variety of topics. To see what my friends are sharing on Twitter, check out the Biker Chick News Supplement.
Finally, my hubby Steve discovered this Honda commercial on Youtube recently, featuring a VERY young John Travolta. Enjoy!
P.S. – the awesome photo above of two dudes and their beards is from the Flickr stream of Janeyesee.