Happy Hiatus 2011!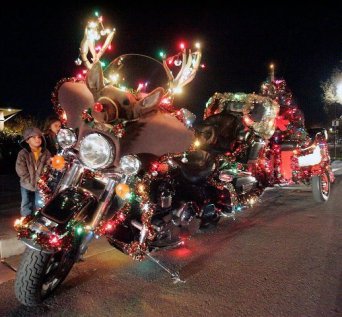 Well hi! Remember me? Once again I seem to have taken my traditional, annual, accidental hiatus from blogging… I swear, it's getting to where you can set your seasonal clocks by me, no? Well I'm happy to report that things are humming along just fine, I just ran out of steam like I usually do at the end of the riding season.
And we had the small matter of my hubby Steve being hospitalized for 18 days – he is STILL dealing with complications from his surgery right before Thanksgiving, but at least he was home and (relatively) healthy for Christmas.
We had a lovely Christmas here, I was fortunate to have four days away from work and felt like I was able to slow down enough to enjoy it. (Today was my first day back and I learned we were having a Norovirus outbreak – ick!! I feel like I need to wear a mask and rubber gloves!)
Finally, worth a mention has been the weather – we've had no measurable snow as of yet (highly unusual for late December in Iowa) and temperatures often in the 40's. I have no doubt we'll get some eventually, but for now, every day that passes without snow is one day closer to Spring. (I've got what's still just a nagging little thought, but might become a full-blown idea: given the weather so far, I wonder if I'll get to ride at least one day every month in 2012?)
By the way, the amazing "Santa Bike" photo accompanying this post was snagged from the Facebook page of A.D. Farrow Co. Harley-Davidson Buell of Columbus, OH, "America's Oldest Harley Dealership" celebrating 100 years in business – wow!! Congrats on this amazing milestone!