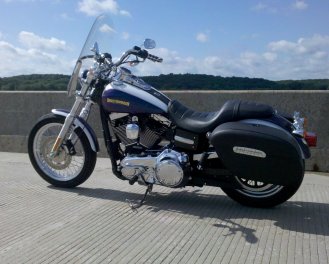 …Imagined you are looking down from above at your bike as it moves down the highway, giving you a sense of how small you really are in the world?
…Imagined a particular soundtrack playing along with the above "movie scene"?
…Happily recalled days on the bike that were terrifying at the time, but appreciate them now because they make such good stories?
…Noticed that when you ride or drive on a brand new street in your hometown that it just feels really weird, like you aren't even in the same city?
…Suddenly had to make an emergency head call the moment you got the last of your gear snapped or zipped?
…Wagged your foot at some roadkill to warn your pal behind you, only to remember you're riding alone? (Cagers MUST wonder what that's about! LOL)
…REALLY wished you would've remembered to put the kickstand down?
Okay, your turn! Just for fun, start with "Have You Ever…" and add your best bike-related question in the comments!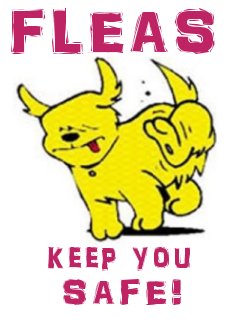 Whether you're already an expert, or brand spankin' new to traveling long distances on a motorcycle, it's important to know how to properly pack and load your bike. Your goal, of course, is to maintain the bike's overall balance and center of gravity so that maneuvering isn't any more difficult with the added weight of luggage and stuff.
Like every good problem-solver these days, I've devised an acronym to help remember how to most effectively pack the bike for a trip. So get ready to pack your bike with FLEAS!!
Forward – Keep your load forward, meaning over or in front of the rear axle when possible. A load that is too far to the rear can affect turning or braking, or cause the bike to wobble. Use common sense,  of course: a tankbag, while certainly forward, should not interfere with your ability to manage steering or hand controls.
Low – Keep your load low, meaning inside saddle bags as much as possible. Of course, this isn't always possible – just remember that a load carried on the passenger seat should not be stacked too high, and should not be allowed to shift when traveling. (When we traveled to Sturgis, I had to learn to swing my throw-over leg over the luggage bungeed to the sissy bar, but I didn't feel like the bike was unbalanced. It felt like I had a lightweight passenger on the back.)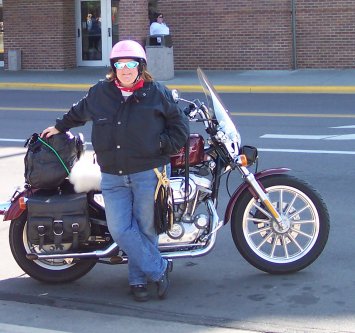 Even – Distribute weight evenly between saddlebags so the bike doesn't want to list left or right.
Accessible – Keep important items accessible even when the bike is packed. Rain gear, cell phone, tool kit, camera… whatever is on your must-have list should be available easily when you stop for a break, so you don't have to unpack the whole bike just to get to them.
Secure – Goes without saying you should batten down the hatches as completely as possible, especially if you have a T-bag, roll-bag, or other "loose luggage" to attach to the bike. I use multiple bungee cords, criss-crossing them over the bags and making sure they are super-snug. It's also helpful to know your bungee plan when using multiple cords.
I hope FLEAS can help you remember how to pack for a trip… oh, I crack me up!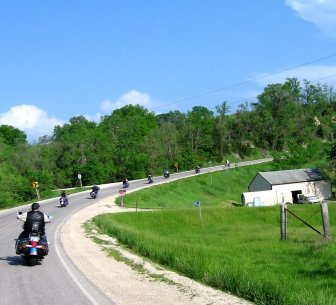 Somewhere around the Internets the other day, the question popped up as to what one thinks about while riding. I think that for beginning riders, this is a tricky question – you are most likely thinking about the safe and proper operation of your bike, as well as simply trying not to panic. (Maybe that was just me…)
For me, now that I have almost ten years of riding under my belt (!), I can honestly say that I primarily think about three things: hazards, scenery, and my own cool factor.
I'm totally serious. The thing I think about most often is still identifying potential obstacles or hazards and how to compensate for them. When riding in traffic I'm dodging potholes, looking for that guy backing out or turning left, and watching that green light that I KNOW is gonna turn yellow just when I reach the point of having to make a snap decision on whether to stop or go.  When riding on the highway I'm looking for upcoming curves, road damage, and animals both alive and (as a TV reporter here once actually said) "others not so alive."
Second most-commonly, I try to grab appreciative glimpses of the scenery around me. This is tough to do given how aware I try to be of the road and potential hazards, but every once in awhile I find myself going, "Wow, that's pretty!" as I come around a curve or crest a hill. There's also a point in South Dakota, just outside of Rapid City, where you can suddenly smell the pine very distinctively. And in Iowa, at this time of year, you can easily catch whiffs of lilacs and other flowering plants out on the two-lane highways. I try to have as many of these "awareness moments" as I can every time I ride.
The third most-common thing I think about is just how hotsy-totsy I really am. I definitely think it's cool that I ride a bike… that I ride this bike… that I faced some riding challenges and overcame them… that I have friends who are happy to accompany me on my little adventures, or to invite me along for theirs. It's a great feeling to have conquered the new-rider jitters, and to realize that at that moment I'm very lucky to be doing something I absolutely love to do.
So how about you – what do you think about most often while riding?
You're not expected to remember this, but a long time ago I ran the Picky Bitch with a Mustang solo seat. The rider's backrest was a life-saver on the 2006 ride to Sturgis as well as the Estrogen Ride, but the trade-off was that the seat sat me an inch or so higher on the bike, and I was no longer flat-footed.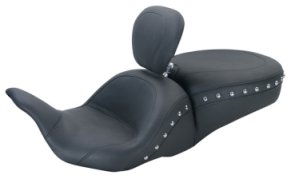 It looks like Mustang is beginning to address this problem with the new "Lowdown" seat, which sits a full 1.5 inches lower and has a narrower "nose." This is a great feature for comfort and safety – I can tell you my Sportster solo seat would have been absolutely perfect if it had been a skosh lower. (Just look at all that down-in goodness!) The Lowdown is currently available in plain or studded finishes, with or without driver backrest, for the Harley Davidson touring line.
I asked the folks at Mustang what their plans were for the Lowdown – they told me they've only been offering it for a couple months and that there are currently no plans to expand it to the Sportster or other HD lines. (But, guys, you should totally think about it! I would've killed for this seat … well not literally, but, you know… when I had my 883!)
Hat tip to the venerable Cyril Huze Blog for alerting me to this new development! Photo of Lowdown seat snagged from Mustang website.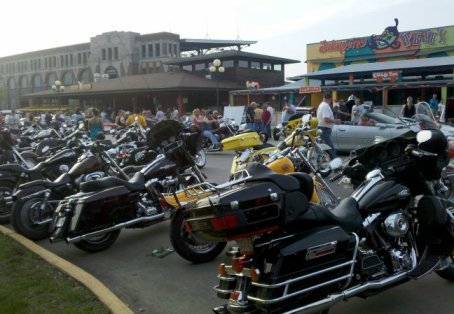 Big debate going on here locally this week – what started out as a great new free "bike night" event in Des Moines (including classic cars/hot rods) is embroiled in a PR controversy because they have added a mandatory $5 fee to be collected at the gate that is supposed to be exchangeable for food or beverages on-site.
The explanation from organizers is that this is not a fee to attend the event – it's just a way to ensure that everyone buys something from the concession stands, which "keeps the event free."
But, the thing is – the $5 is mandatory for everyone over the age of 12. So, you can't attend the "free" event unless you pay $5 at the gate for food/drinks you may or may not want. To me, that makes the event no longer free, because you can't attend without paying. (Unless you are 12 and under – but, last time I checked, that age group is not really able to bring bikes and cars to a show… well maybe Big Wheels and Barbie Jeeps, but I digress…)
Overall I think the organizers of this event would've been far better off just admitting that they're implementing a cover charge, and let the chips fall where they may. Trying to set it up (or "spin it," for you cynics) as a "mandatory coupon" just doesn't work.
Another problem for this event: parking was limited last week to just a few streets on our very large state fairgrounds, where before it had been more broadly spread out. Now, the bikes are forced to park 3 and 4 columns deep along one main street with the only overflow being a single column down a side street. If your bike is parked on that main street along the curb, you're there for the duration whether you want to be or not because there's no way to get out with all the bikes parked in front of you.
Between this and the spin over the cover charge issue, we probably won't go back to the event any time soon. And that's too bad, because it was a neat opportunity to see lots of great vehicles!
What are your thoughts? Do you pay to attend "bike night" events? Do you purchase food and drink from the vendors that are present? If you're local, what are your plans for attending this event? (If you represent this event, my facts – and my opinion – are based on what I've read on your Facebook page and on your printed material. Do tell me if I've mis-represented your case!)
Steve gave me a set of highway peg mounts and footpegs for Mother's Day, so we had the idea of making a video showing how easy they are to install. Don't even THINK about pointing out technical errors – I never said I knew what I was doing, but we did have fun making the video!
I'm trying to remember what year it was that my friend Shirley started riding (I think she actually started in the 1970's, but then she RE-started maybe 7 or 8 years ago.) ANYWAY, point being that in all the time I've been riding, we've somehow managed to never take a ride together, just the two of us. So this weekend, since Steve wanted to work on his Corvair project and I really wanted to ride, I called Shirley to see what she was up to. Turns out Garry was at the swap meet hunting for hot rod treasures, so Shirley and I decided to take a lunch trip and be back in time to attend a "purse party" (more on that later).
Temps were to be in the upper 70's so I layered up and topped off with my new HD mesh jacket (more on THAT in a future post – short version: LOVE IT), and headed down to Carlisle to meet up. (I am always a "scenic route" kind of gal so I took some backroads to get there.) We left Shirley's house at about Noon with a plan to ride to Lacona, a small town about 40 miles to the south where we intended to snap photos for the Des Moines HOG Chapter's 2011 Scavenger Hunt. We also thought we might catch lunch somewhere.
Our route took us a short way down Highway 5 to Palmyra Road (county road S23), then south down S23 to Highway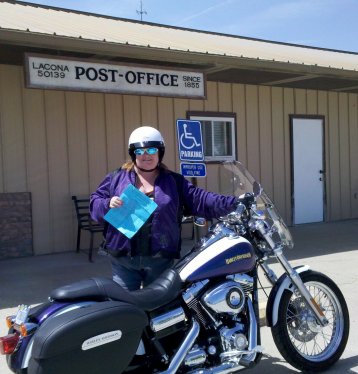 92. This is the route we usually take to Indianola Bike Night if we are stopping to pick up Garry & Shirley – it's a very pretty back road that prevents us from having to turn left with poor visibility and without traffic controls onto a major state highway.
ANYHOO – south down S23, then west on 92 to a spot just outside of Ackworth where S23 picks up again, and south again. This bit of S23 is that one I mentioned awhile back that uses the "Pavement Ends" method of way-finding. It's very scenic, but you have to pay a bit of attention to where the road curves or you could go flying off into gravel.
We arrived in Lacona around Noon-forty, and to our surprise there was a sign by the local restaurant that said, "Welcome Bikers May 7." Since we hadn't been sure we'd find any place open to eat once we got to Lacona, we were quite delighted to find that Rudy's Rendezvous (a place we'd stopped once before to ask directions) was actually open for lunch. In chatting with Erica, our server (whose dad Rudy owns the place), it turns out that Rudy's is going to be open each first Saturday throughout the summer for the "Ride to Rudy's," which basically just means "Ride to eat – we're open!"
We had a great lunch (inexpensive too), snapped a few photos in front of the restaurant ("Hey Shirley, lean against that post cowboy-style…") then headed up the hill to the Post Office where we took our identifying photos for the Scavenger Hunt.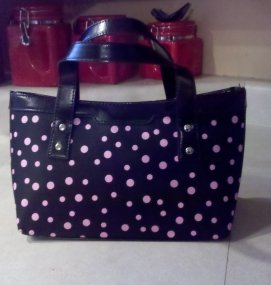 By this time we were late for the purse party (hey, we're bikers but we're biker CHICKS – we reserve the right to shop!) so we headed back up S23 toward Carlisle and Shirley's sister's house. Now we all know the love-hate relationship we have with those home parties… Pampered Chef, Tupperware, etc. … well this party was better because it was simply an "open house" – come on in and shop – which we did, and I bought this CUTE little black-with-pink-polka-dots number which I think, at $15, was the bargain of the day. LOVE IT!!
After the purse party it was back to Shirley's for a stop-and-chat, then the quick ride home. Thoroughly enjoyed the day, and I hope we can get a group together for the next "Ride to Rudy's" on June 4!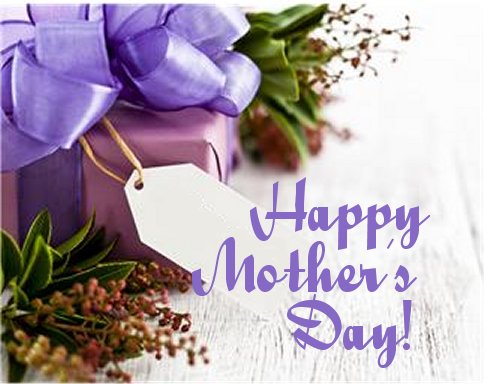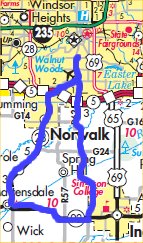 It's been a tough year around our house as I've been mostly unemployed for the past 12 months. (That job I got in late November? Yeah, laid off after 60 days.) This week, however, I'm starting a new job with an amazing company in a field that I love, so I'm looking forward to the return of some sense of "normal."
Of course, this means I am once again relegated to hoping for good weather on the weekends to satisfy my riding itch, so this past weekend I took a short little solo ride just to get out and enjoy the sun and 60+ temperatures – both of which have been largely absent this past month.
When we lived on the north side of Des Moines, our favorite short ride was "up around the lake." Now that we are South siders, my new favorite shorty is what I call the Martensdale Loop. I took off down County Road R63 which is the route we usually take to Indianola, then turned west on 92 and picked up 28 just a few miles further. Highway 28 comes back up to Des Moines through Norwalk and past the airport. It's about 45 miles total for the loop.
Martensdale is a wide spot in the road at the junction of Highways 28 and 92. There are a couple of restaurants in the area that I do hope to try soon – the Roadside Inn, and Gabby's – but on Sunday I just rode the loop and didn't make any stops. There were lots of bikes out (we are all sick of the rain and chill!) and it was a nice day to just enjoy the blue sky.  Good thing I got out there when I did, as next weekend's not looking too good weather-wise. (And that's the disadvantage of gainful employment!)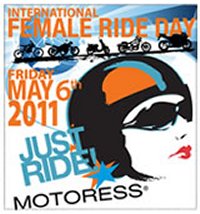 Hey don't forget, International Female Ride Day is coming up Friday, May 6! Hope you have a chance to get out for a ride – check out the Motoress website for info on how women riders around the world are participating!