Have you ever…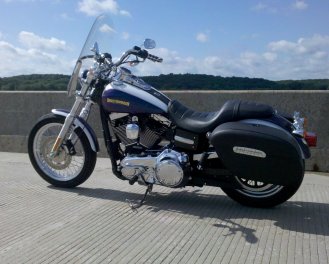 …Imagined you are looking down from above at your bike as it moves down the highway, giving you a sense of how small you really are in the world?
…Imagined a particular soundtrack playing along with the above "movie scene"?
…Happily recalled days on the bike that were terrifying at the time, but appreciate them now because they make such good stories?
…Noticed that when you ride or drive on a brand new street in your hometown that it just feels really weird, like you aren't even in the same city?
…Suddenly had to make an emergency head call the moment you got the last of your gear snapped or zipped?
…Wagged your foot at some roadkill to warn your pal behind you, only to remember you're riding alone? (Cagers MUST wonder what that's about! LOL)
…REALLY wished you would've remembered to put the kickstand down?
Okay, your turn! Just for fun, start with "Have You Ever…" and add your best bike-related question in the comments!