…and in with the new! I'm looking forward to a year of being employed, enjoying my family, and three seasons' worth of great Iowa rides! How about you?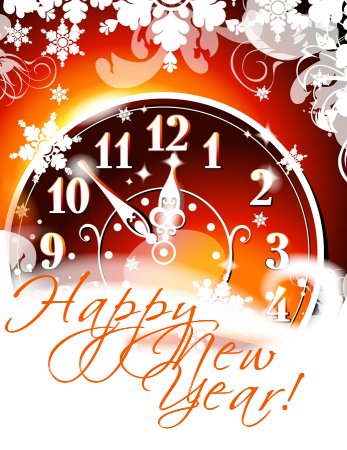 My good friend Shirley has abandoned me this winter in favor of spending four months vacationing "down south." She has partially redeemed herself by sending in this ride report from her first month in exile Texas.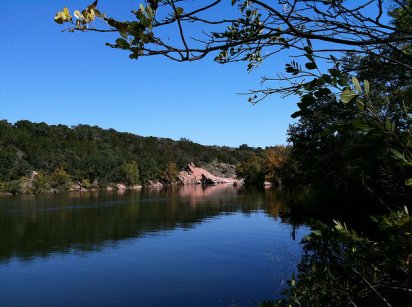 by Shirley P.
I spent most of 2010 looking forward to my retirement date of December 3rd. That date finally came and my husband Garry and I immediately headed for the small town of Kingsland, Texas to escape the cold Iowa winter. We debated for a long time whether it was worth taking multiple vehicles, specifically so we could haul the Harleys with us. With not too much debate the Harleys won.
Although the average temperature in the Texas hill country where we are staying is 64 degrees, we have seen several days in the 70's and on December 21 – yes, the first day of winter – we hit 80 degrees. Obviously the bikes came out and we did a great ride that I have to pass along.
At the eastern edge of Kingsland where we are staying we caught ranch road 2342 and took it about 15 miles to Park Road 4 which takes you through Inks Lake State Park. This lake is fed by the Colorado River. Park Road 4 is a beautiful curvy asphalt that winds another 15 miles through the park at a slow 35 mph, which gives lots of time to gawk.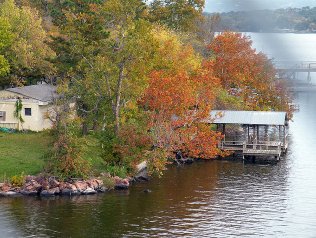 We ended up at Highway 29 and headed west back past Buchanan Dam toward Llano. Highway 29 is a wide 4-lane highway that allows you to kick the bikes back up to the speed limit. Before you reach Llano you will come to a four-way stop called Fuzzy Corner, turn left on 1431 and head back into Kingsland. Of course, once you make the turn back to Kingsland you have to stop at Pat's Bar for a cold one before going on home!
So, the decision to bring the bikes was definitely the right one! By the way, if you travel to the Texas hill country they actually have a map of rides. Our next one will be the Willow City Loop that Garry has ridden and says is a mix of hill country curves and maybe a bit of the feel of the Rockies on a couple of blind corners. Can't wait for the next unusually warm day!
— Editor's note: Thanks to Shirley for this write-up! Additional fun in the area she's writing about includes Longhorn Caverns, the Vanishing Texas River Cruise, wine tasting at Fall Creek Vineyards, climbing at Enchanted Rock, and much more. Top photo courtesy of Mike Probst, via Flickr; bottom photo courtesy of Miguel Rodriguez, via Flickr.
… and to all a good ride!
And, thanks to Make-A-Gif.com for hosting the animated .gif file!
Update 5/2: Well it looks like Make-A-Gif has gone under. Sorry folks, nothing to see here… return to your homes. (But, it was a cool photo of Kitten wearing blinky Christmas lights! *sigh*)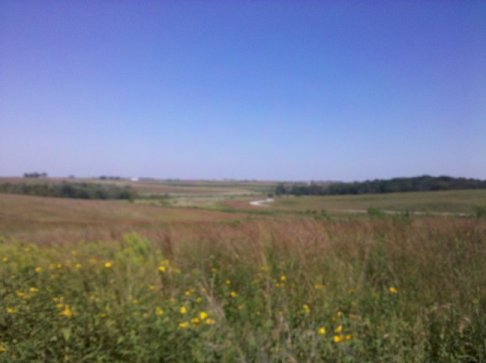 Back in late August, we took an afternoon ride with Garry, Shirley and Janet over to the Neal Smith Wildlife Refuge near Prairie City. Even though it was still summer, you could definitely tell that Fall was coming as there was a distinct difference in the "coloring" of the day: the sun was at a lower point in the sky and the corn was just beginning to brown around the edges, which gave a green-tinged-with-gold glow to the fields as the sun came through the corn. Except for the fact that it meant another summer was almost over, it was just as beautiful as the vivid greens of June.
The entrance to the Preserve is a lovely long and winding road (admit it: you're humming that song now, right?) that leads eventually to the Visitor Center, and there's an "automotive loop" you can take into the interior of the preserve. The primary purpose of the preserve is to restore a significant number of acres to natural prairie and to house some native bison.
The ride along the entrance road looked a lot different from other areas we've visited in Iowa – tall native grasses swaying in the breeze, making a delightful swishing noise instead of the usual wind-roar. This is probably one of very few places in Iowa where you can get a tiny idea of what the land might have looked like as our early settlers trundled across the native terrain.
We didn't have enough time on this particular day to take the interior loop (and besides it's gravel – we weren't prepared for that on the bikes), but we did enjoy the ride along the entrance road and spent some time in the visitor center, where we found a very nice interactive museum detailing the history of the Iowa landscape and its natural resources. After leaving the museum, we took a short walk along one of the many (paved) trails – again, not enough time to really explore, but another clear indication that the Preserve is worth a return visit.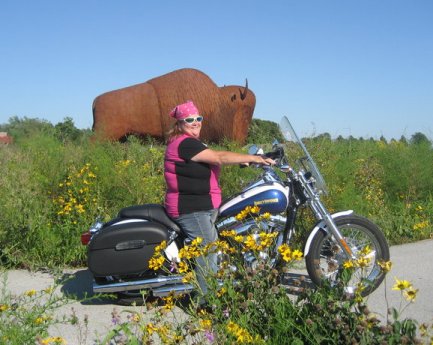 We stopped for refreshments at the local Casey's, but parked across the road at a covered picnic area that also included an eye-catching bison sculpture. Wanting a photo, I rebelled against polite society and rode my bike up onto the sidewalk and around the walking path that surrounded the statue, and Janet snapped a picture for me.
As this area is less than an hours' ride from home, I hope we can go back when we have more time to explore. I would love to be able to park the bikes, walk out into the tall grass, and listen to the breeze.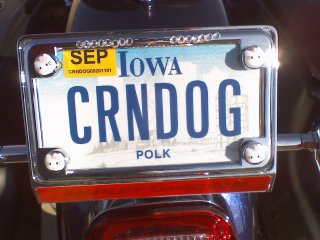 Dearest readers, it has been a hell of a year. After spending 8 months unemployed I am finally back to work and SO grateful for the opportunity! And, in talking with some of my friends and new co-workers, I've come to realize how lucky I am that my "stint" wasn't any longer than it was.
Here's the thing about being unemployed and owning a motorcycle: it's hard to enjoy yourself when you are weighted down with guilt and self-doubt, but in all reality a few more motorcycle rides were probably just what I needed to keep my spirits up. I regret not having indulged a bit more – I put a little under 2,000 miles on my bike this past season, so she's essentially still brand new.
Photo up top is the vanity plate I got for my birthday. For some reason a couple of my close friends seemed unsure of what it meant. Come on, people, it's only missing one vowel! It stands for "CORN DOG," which of course is my biker-chick nickname. My first choice for a plate actually was "KITTEN," which is the bike's nickname (why yes those ARE 'Hello Kitty' screwhead covers – why do you ask?), but a snafu at the DMV resulted in getting my second choice. I am okay with that – I really like this one!
I know that I completely neglected to tell you about two rides – one was with friends to the Neal Smith Wildlife Refuge, and the other was a shorty solo ride I took on my birthday. I guess it's a little late to tell you about them now, but I'll still share a few details in my next post.
Okay, more soon (this time for sure!) – who's ready for SPRING??