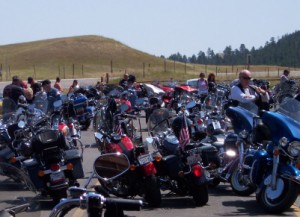 From time to time I like to stop and make note about the traffic levels on this site. A couple of interesting notes from the 2009 traffic logs:
The site averaged just over 20,300 visitors per month in 2009.
I almost (but not quite!) broke the 25,000 mark in monthly visits with 24,795 in August!
The number of visitors in each month in 2009 was higher than the number of visitors in the corresponding months in 2008, so, it was another record year for traffic despite some pretty big gaps in posting frequency.
It's always interesting, too, to discover what search terms people are using when they find this site – generally my traffic report shows that most people are searching for pictures when they click through. And that's okay with me – I'm sure the ones looking for "sexy biker chick pics" are disappointed, but at least their eyes get opened to the fact that real women actually ride motorcycles instead of just posing on them.
All that said, the one stat I'm resolving to really pay attention to in 2010 is this:
There are currently 172 people who subscribe to site updates, either through an RSS reader or via email. (I'm sure that number is higher for many other "biker chick" blogs, and that's okay too.)
Those people – you! – are the ones who are really interested to know when something new has been added. You're the ones who actually read my posts and create the community that surrounds this blog.
My goals for this site have always been simple: to express and share the joy of riding, and to encourage other women to ride their own. Hopefully, for at least 172 of you, I'm doing just that.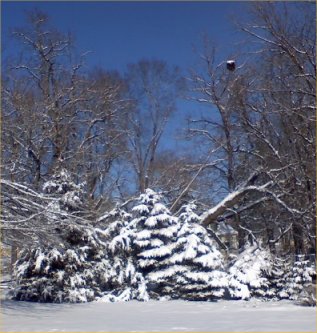 Well how's THAT for falling off the face of the earth?? I swear I didn't mean to, and I am planning to re-start, jump-start, or whatever to get things going again. I have lots to share, lots to write about, and lots of great links to send your way – and hopefully, time to post everything while our Iowa roads and landscape are covered in snow!
I'd like to take a moment to thank the gals who sent me concerned emails, asking if everything was okay – it sure is, and I'm touched that you wrote and asked the question!
And, I also wanted to send well-wishes to my blogging friend and kindred-spirit-in-riding, Steph (aka Iowa Harley Girl) – I hope she's feeling better and will be ready to ride this spring!
Finally, here's wishing each of you a happy and healthy New Year!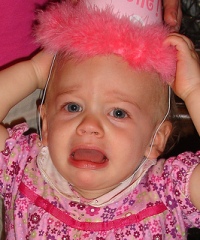 Wow, how pathetic am I? After making all that fuss about the blog turning five years old… after encouraging you to "save the date" for August 23… after all that, I did NOTHING for the BIG FIFTH BIRTHDAY!
Yeah, I know. Really, really bad. And, if you really were holding the date, I sincerely apologize for not getting on the stick and planning something. I won't even say, "Maybe we can do something in September…" because who knows whether I'll actually follow through.
Good news, though, I have been getting some really great email from readers lately, sharing their stories and adventures, and have just been waiting to be done with the Sturgis ride reports to share these with you. Look for a few "guest posts" and other stray thoughts coming soon!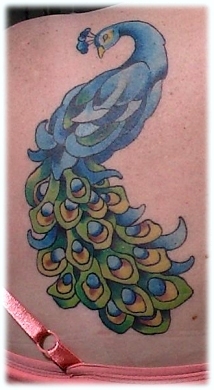 Decided that BCN deserved a new outfit for her fifth birthday, so I gave the whole blog a lean, clean update with a beautiful peacock-themed logo and coordinating color scheme – hope you like it! (The neat thing is, that peacock is actually the finished tattoo on my left shoulder, which I've had since last fall.)
A few changes to the layout of the site will make it even more interactive than before. Most notably, it's much easier to find the "Comments" link to either read existing comments or post your own comment about everything you read!
Also, I added easily-found links to some of the most popular "sharing" websites at the end of each article, so you can stumble, digg, or tweet anything you wish! (Note: I'm working on a better solution for Twitter, because the code I'm currently using doesn't automatically shorten the URL of the article you're sharing. With Twitter's 140-character-per-message limit, you could easily use up all your characters just with the URL – not good!)
Finally, you can now see "tags" at the end of each article. If you click on a tag, it will show you a list of other articles from elsewhere on the site that relate to that same tag. Right now, the list is a little skimpy – I've only tagged a few of the most recent posts, so I'll have to revisit the older stuff and tag articles individually.
Still to come, I'm planning to clean up the category list so there aren't so many. It will make the whole page look a lot cleaner, but it will be time-consuming – I'll have to review every post and re-assign some to other categories. I've also got plans for adding occasional guest-posts from other authors, so be on the lookout for some new "biker chick voices" in the months to come!
Thanks as always for reading and participating in this blog – I'm so thankful to have you here!
P.S. – If you're a WordPress blogger, the theme I'm using here is by Eric Hamm and it's called Frugal. I love its simplicity and easy customization. Plus, Eric's the first theme author I've ever encountered who a). has created a user's manual for editing the code in his theme and b). makes me want to stand up and cheer whenever I read his blog.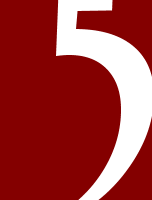 Biker Chick News turns five years old this year – its inauspicious beginning came on August 23, 2004 when I posted a short blurb about a local event called "Bikers in the City." That event has since evolved into the totally awesome East Village Bike Night, and BCN has evolved into a fully interactive blog that seeks to inform, entertain, celebrate and encourage women who ride.
So, any plans for your birthday?
I'm glad you asked, because the answer is YES! I'm still formulating much of the celebration, but do be on the lookout for the new "Friday Fives," a continuing series of bike-related lists beginning Friday, April 10.
Other than that, only two requests for now:
Save the date for Sunday, August 23. I'll be hosting some sort of local event.
Consider how you'd answer this two-part question: What made you decide to learn to ride, and how has your life changed since you began the journey?  
That's enough for now – if you want to keep up to date on birthday plans, be sure to subscribe to site updates in your favorite RSS feed reader or by email (links at right)!

In addition to being listed with FindingDulcinea.com as a "website that matters," BikerChickNews also received another nice recognition recently: Liz (aka Rippin Kitten) gave me the Community Blogger Award for creating a website that not only contributes to the community of bikers and bloggers (and biker-bloggers!), but also recognizes the importance of blog readers – like, oh you know… you!!
I really appreciated Liz taking note of the great group of readers/commenters that frequent these parts, and as always, I thank YOU for continuing to stop by and take part in the conversation here.
In the spirit of the award, though, I didn't just want to accept it – I wanted to share it with other biker chick bloggers who also entertain us with their writing, welcome comments from readers, and/or share the joy of being a biker through blogging.
So, here are my choices for the next round of the Community Blogger Award, and rest assured these are three FOUR (!) blogs you won't want to miss!
Froggi Donna
The Delaware Curmudgeon
Shanon/Bloody Wench
Iowa Harley Girl
Keep up the blogging and riding, girls, I hope to see you on the road!
Hey thank you all for taking time to check out the new Biker Chick News Video Channel! I wanted to be sure you knew I've added a BUNCH of videos since I first introduced the channel a couple weeks ago… including two great ones from Liz (aka "Rippin-Kitten"). She's got a great photo montage from Laconia 2007, and also an instructional bit about what she went through in a recent re-jetting project. (I also recently added my own Sturgis 2006 slide show!)
Here are some direct links:
Kitten's Laconia Video
Kitten's Rejet Video
BikerChick's Sturgis '06 Video
Main video page
AND – did you know that this site is set to clear over 12,000 visitors this month? That's right, more than 12,000 individual visits to the site – either folks stopping by once, or coming back again and again – in this one month alone! That's double the traffic from just the end of last year, and more than four times the traffic from August, 2006! Now I realize that compared to the Internet's most highly-trafficked sites (like Google, MySpace and Amazon), that's pretty small potatos. But hey, I am just SO appreciative that you find this site worth a visit!
THANK YOU for reading, and don't forget to leave your comments and send me an email if you have something you'd like me to post.
I've started a video channel just for women who ride!

A cool new video service called Magnify.net lets me search the web (YouTube, Google, Yahoo, etc.) for bike-related videos, filtering out the "bikini bike wash" -style videos and leaving just neat stuff of interest to women who ride, and then put them all on a "Biker Chick News Video" channel.
I have about 30-some videos loaded in at present… the first group I loaded in was woman-oriented… the second group was Sturgis-oriented… and I can't seem to find a way to mix them up a bit. They're displayed in newest-first order, so all the Sturgis videos are on the front page. (Oh, and my cool little photo slideshow from Sturgis 2006 is first in line!)
Now here's the thing: I'd love to add lots more videos to the "Biker Chick News" channel. If you have a ride video from a bike-mounted camera, or have made a cool photo-slideshow-with-music, or have any bike-related video you'd like to share, please upload it to YouTube and then send me a link so I can add it to the channel. I'll be searching a couple times a week for new videos, too, so hopefully new stuff will be added frequently.
August 11:
FINISHED!! I've now loaded all the content from the complete Biker Chick News original website into the WordPress installation. All four years' worth of content is now searchable by date and category.
August 3:
I now have all the items from the Biker Chick Buzz page re-loaded. If you want to be featured, just send me an email with a snippet and photo!
July 25: 
I'm almost done with the content move. Everything from the old site, including the photos and ride reports from Sturgis 2006, has been loaded into the blog system and categorized (with appropriate back-dated timestamps to maintain the chronology of the posts) except for: Biker Chick Buzz photos, ride reports from 2005 and 2006, and homepage archives from 2005 and 2006. Those will be coming soon!
July 22:
I've just replaced the entire architecture of BikerChickNews.com with an installation of the WordPress blogging platform. I've got the entire 2007 front page re-loaded – you can now comment on every individual article! – as well as some of the sidebar material. More will be added back in the coming days – for now, enjoy reading and commenting! And, if you're a Biker Chick who keeps a blog, please drop me a note with your blog address so I can create the Biker Chick Blogroll!
Do you care about my website traffic? If not I'll stop blathering about it. But really… 6,700 visits in January?? Come on, that's worth mentioning! (That's up from less than 1500 in January of 2006!)