Happy Birthday to BCN!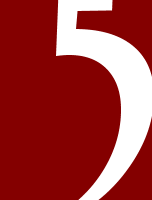 Biker Chick News turns five years old this year – its inauspicious beginning came on August 23, 2004 when I posted a short blurb about a local event called "Bikers in the City." That event has since evolved into the totally awesome East Village Bike Night, and BCN has evolved into a fully interactive blog that seeks to inform, entertain, celebrate and encourage women who ride.
So, any plans for your birthday?
I'm glad you asked, because the answer is YES! I'm still formulating much of the celebration, but do be on the lookout for the new "Friday Fives," a continuing series of bike-related lists beginning Friday, April 10.
Other than that, only two requests for now:
Save the date for Sunday, August 23. I'll be hosting some sort of local event.
Consider how you'd answer this two-part question: What made you decide to learn to ride, and how has your life changed since you began the journey?  
That's enough for now – if you want to keep up to date on birthday plans, be sure to subscribe to site updates in your favorite RSS feed reader or by email (links at right)!