You say it's your birthday… wait, what?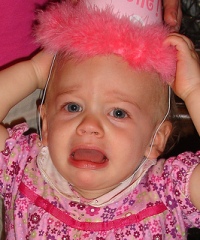 Wow, how pathetic am I? After making all that fuss about the blog turning five years old… after encouraging you to "save the date" for August 23… after all that, I did NOTHING for the BIG FIFTH BIRTHDAY!
Yeah, I know. Really, really bad. And, if you really were holding the date, I sincerely apologize for not getting on the stick and planning something. I won't even say, "Maybe we can do something in September…" because who knows whether I'll actually follow through.
Good news, though, I have been getting some really great email from readers lately, sharing their stories and adventures, and have just been waiting to be done with the Sturgis ride reports to share these with you. Look for a few "guest posts" and other stray thoughts coming soon!