First ride of the season!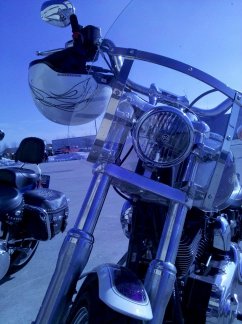 Quite the unexpected treat on Thursday – the first ride of the season! We didn't go far, but the streets were (mostly) dry and the temps made it all the way into the upper 60's, so we were able to get about 40 miles in along with a visit to Route 65 Harley-Davidson in Indianola.
It's always a bit of a gauntlet as things start to thaw, what with newly-revealed potholes, patches of traction sand that haven't yet washed away, and other drivers who simply are not on the lookout for bikes at this time of year. And of course, we know it's just way too early to sustain the warm weather, even though the giant rodent did predict an early Spring. Still, this is the earliest "first ride" in several years, and I was elated to be able to take advantage of the beautiful – if short-lived – ride friendly weather.