Sturgis pictures to celebrate the 70th rally!
Hope you are continuing to have a wonderful summer! I haven't been on the bike for a couple of weeks (except to take Kitten in for her thousand-mile service), but have been finishing up a couple of freelance projects, and job-hunting. I CERTAINLY hope to take a few more trips around the state before Fall!
ANYWAY… just because I haven't ridden much for a few days doesn't mean there's nothing going on. In fact, the "mother of all rallies" – the 70th Sturgis Rally – is coming up next week, August 9-15! Yep, it's time for Sturgis again (already!) and although we are unable to make it this year, we DO have some pretty awesome pictures from two past trips – so, thought I would share them!
Here are some samples, and links to the albums… and by the way, some are decidedly NSFW so BEWARE!!
From 2006… our first day at the best biker party on earth!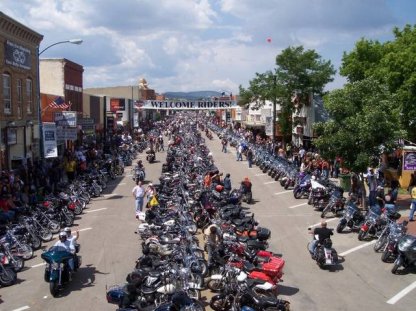 Our trip to Mt. Rushmore and the amazing Iron Mountain Road!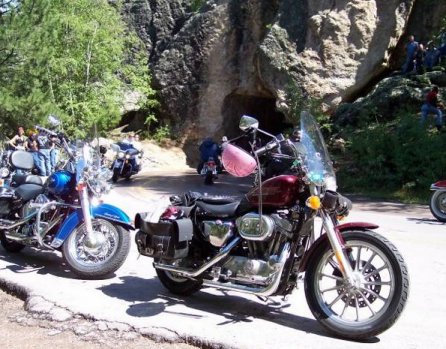 A side trip to the giant nipple of Wyoming. Plus, the middle of nowhere!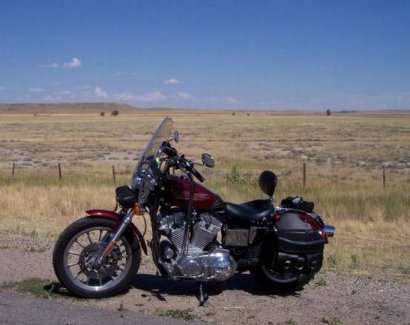 Another sidetrip to Deadwood and Spearfish Canyon!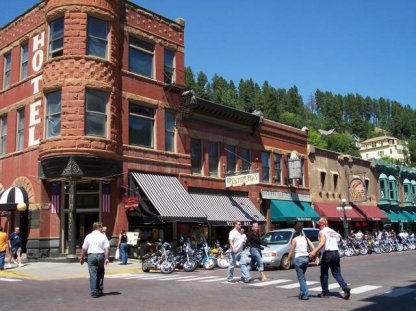 And a visit to the awesome Rat's Hole Custom Bike Show!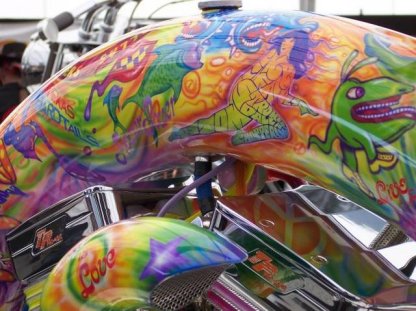 And, from 2009, pictures which look remarkably similar even though it was just as wonderful a trip!
And, just in case you REALLY want to read about our Sturgis adventures, here are links to the ride reports!

Sturgis 2006
Sturgis 2009
Finally… this website continues to knock at the door of 30,000 visits per month. I'm AMAZED!! Thanks for reading, commenting, and coming back!