Sash launches biker chick shirts!
So remember this past summer when I wrote about the amazing day spent hurtling through the Iowa corn with Sash and Highway? Well Tina (Sash) is now commemorating her ride across the US and back with a line of sassy t-shirts especially for women riders! Her shirts have been made with the input of the gals she met on her cross country adventures.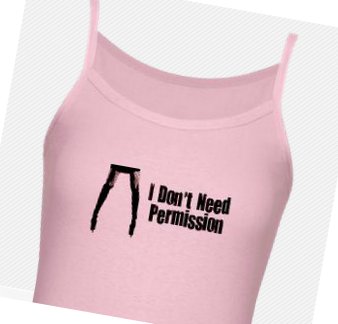 Sash is truly an original – if you read her blog, you know she's often outspoken and brash, sharing her views on being a female rider and daughter of a 1%'er with her own special brand of ferocity. Her shirts definitely reflect her personality!
"Rude Biker Chick shirts are for all of the women who've had enough of being a doormat and are ready to take a stand and declare their independence, power and value," says Tina. "They are to bring women together; to support, encourage, and laugh with one another."
Sash and her husband Steve (aka Highway) base their media company in San Diego. They're currently enjoying an extended stay in sunny SoCal, but their life is based on full-time traveling on their bikes. Their blogs and websites include www.RudeBikerChick.com, www.MotorcyclePhilosophy.org, and www.BikerNewsOnline.com, among many others.
The shirts can be seen and bought online at www.RudeBikerChick.com.