Go, Dog, Go! Cool biker dogs hit the road!
I can't help but notice that more and more of my friends are taking their dogs along for motorcycle rides. Now I don't pretend to know a THING about this from a how-to standpoint (and I can say with certainty that my hundred-pound Rottweiler-mix Bugs would need a full-fledged sidecar to enjoy a bike trip)… but I do know from riding with some of these folks that the pups are as safe and secure as the rider – and everyone takes good care of the pooch while on the road by providing water and rest-stop exercise.
I thought it was time to share some fun pictures with you, of friends riding with their awesome biker dogs! If you've got a dog that rides, send me a photo via email and I'll do another post soon!
First up, here's Cuddles, riding with Cassie in a specially-made back pack AND wearing a bad-ass Harley hat!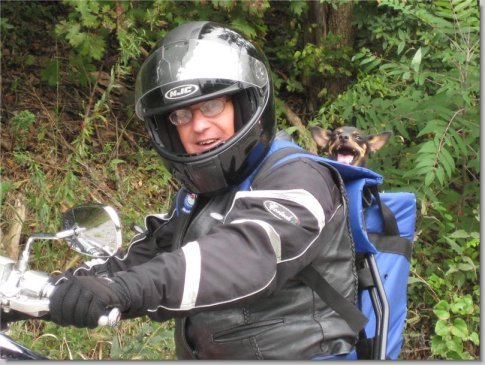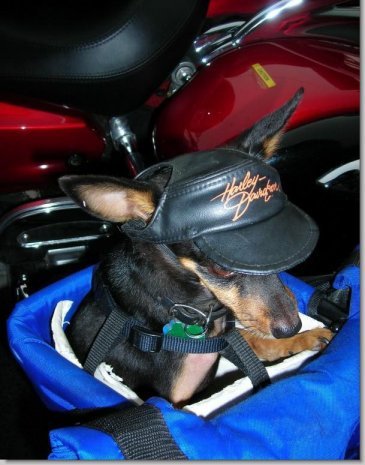 Next, Susan (Dakota) rides with her little buddy, Road E. Coyote (Roadee) on an HD Street  Bob. That's the Freedom Rock near Greenfield, Iowa they're visiting with Susan's husband Paul.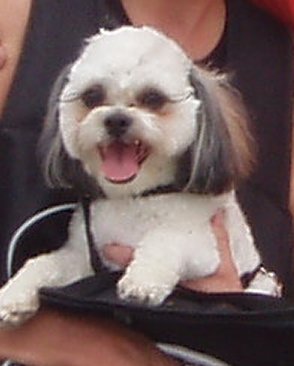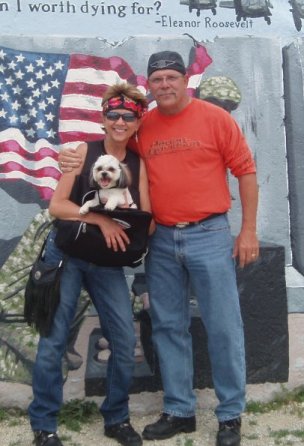 And here is Miss Sadie, sporting her bright pink Doggles and hanging out with Papa Stu. Sadie, Stu and mama Donna are enjoying retirement by full-timing in an R.V., traveling all around the U.S. Sadie blogs about all her biker dog adventures at http://sadiechats.blogspot.com.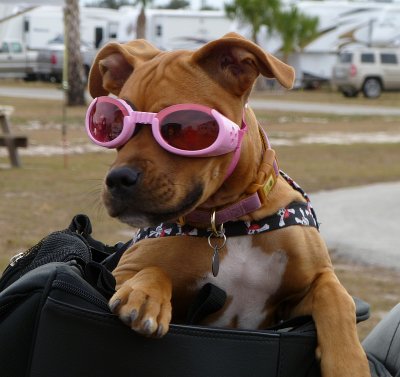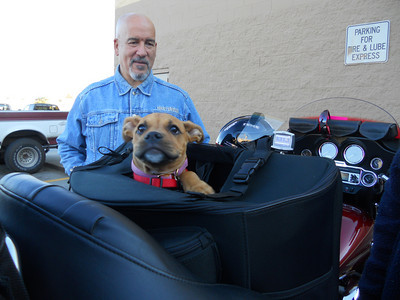 Finally, here's my original biker-dog pal Einstein, who rides in custom eyewear and an awesome bomber jacket with his friend Howard. Einy loves being in the wind… and I think he looks downright authoritative perched there at the Freedom Rock!