The road ahead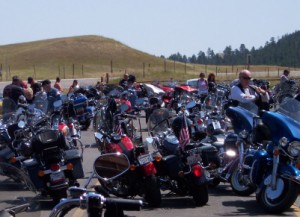 From time to time I like to stop and make note about the traffic levels on this site. A couple of interesting notes from the 2009 traffic logs:
The site averaged just over 20,300 visitors per month in 2009.
I almost (but not quite!) broke the 25,000 mark in monthly visits with 24,795 in August!
The number of visitors in each month in 2009 was higher than the number of visitors in the corresponding months in 2008, so, it was another record year for traffic despite some pretty big gaps in posting frequency.
It's always interesting, too, to discover what search terms people are using when they find this site – generally my traffic report shows that most people are searching for pictures when they click through. And that's okay with me – I'm sure the ones looking for "sexy biker chick pics" are disappointed, but at least their eyes get opened to the fact that real women actually ride motorcycles instead of just posing on them.
All that said, the one stat I'm resolving to really pay attention to in 2010 is this:
There are currently 172 people who subscribe to site updates, either through an RSS reader or via email. (I'm sure that number is higher for many other "biker chick" blogs, and that's okay too.)
Those people – you! – are the ones who are really interested to know when something new has been added. You're the ones who actually read my posts and create the community that surrounds this blog.
My goals for this site have always been simple: to express and share the joy of riding, and to encourage other women to ride their own. Hopefully, for at least 172 of you, I'm doing just that.