Wrapping up another year – where the hell'd it go?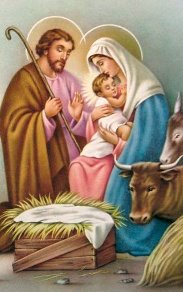 Well I can't say I will be sorry to kiss this @#$ year good-bye! The Picky Bitch is put away in the new garage (which isn't heated like the old one so Santa needs to bring me a battery tender…), and we just attended our local HOG chapter's annual Christmas party. I wanted to mention a few things that deserved mention this year, but that I never got around to mentioning:
First, a few of the gals in our HOG club organized a really neat event this year – they put together a scavenger hunt, where you were supposed to ride to various towns in Iowa (based on clues), and figure out a "theme" that bound each of the towns together. Well turns out the theme was music, so you also had to tell what each town had to do with music. While I didn't get to participate to the extent that I wanted to, it was still a great idea and a real challenge for those who did it – and a lot of work for the organizers. GREAT JOB!!
Also, our chapter's sponsoring dealership, Big Barn Harley Davidson, had a neat ongoing project this summer – it's an idea similar to one I had a few years ago, and never put together. I called it a World Tour – there are several towns in Iowa that have the same names as famous Places: Jamaica, Peru, Orient, etc. Well the dealership put together a little passport booklet and the idea was for you to ride to each of these towns and snap a photo with your bike against the backdrop of a welcome sign or other town marker. We were able to do a few of these, and although those days seem really far away now (heck they were back in May!! LOL), they were absolutely the best days of this past summer. We rode with some awesome folks, including new friends Nate & Kate and Austin & Shannon. 
We also had a nice ride to Pella back in May (li'l windy, right Garry??), and of course the Toy Run closed the season for us.
Needless to say, riding took a backseat to flooding… and then moving… in 2008, so we are definitely looking forward to trying again in 2009!
More soon… for now, here's wishing you all a warm, happy and beautiful Christmas, and a safe, healthy and prosperous new year!