A final post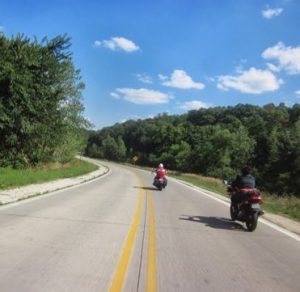 In May of 2018, I lost my job. It took ten months to find another one that would pay my bills, and in the meantime I used every last dime just to survive in my cute-but-expensive rental house.
During that time, I went for a ride one day and when I came back I realized I had a damaged rear tire. Fixing it just wasn't in the budget, and I felt a sense of dread as if I had tempted Fate. So I sold my bike, as so many have done before me in time of financial crisis, and used the funds to live day-to-day. I haven't been on a bike since then.
And you know what? I haven't missed it. This surprises me, because so often in years past, as Winter came to a close, I found myself itching for that first ride of the season and feeling a true sense of joy when I was finally able to take it. Even in those seasons just prior to 2018, when I wasn't quite feeling it but decided to ride anyway, I was always glad to have done it. But I haven't felt the urge to ride since I sold my bike, and I don't yearn to get back to it.
In fact, there are only two things I do miss: the camaraderie of a group ride, and touring the beautiful back roads of my home state.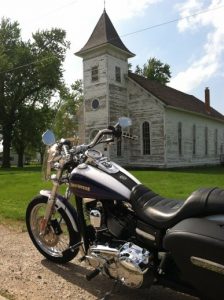 I was reminded of the latter element the other day when Greg and I went out for a brief but scenic drive on some roads just southwest of Des Moines… most of which were NOT suitable for motorcycles. Watching the greenery go by from the passenger-side window of the car, I realized how much I miss exploring small towns, learning bits of history, and taking the opportunity to appreciate the scenic beauty.
I don't think that returning to motorcycles – either riding them or writing about them – is in my future, but I will say this: everything I wrote in my e-book still stands, and I encourage every woman to learn to ride her own if only for the sense of accomplishment. And I will also say that I am looking forward to rekindling and re-discovering my love of Iowa, so perhaps there will be yet another new blog in my future.
Here's wishing you many safe and happy miles – thank you for reading!
P.S. – A final housekeeping note: after several years of flawless functionality, the theme for my blog seems to have developed a glitch where you can no longer click on a headline to read the entire post. Not such a big deal since the entire post is visible anyway… but sort of a bigger deal because it means you can no longer leave comments – which were only possible on the individual post pages. Just email me if you want to comment!