Twit-storm of tweeted tweets
It's feast-or-famine over on Twitter for me… when I get busy, it's the first social media platform I abandon. But I do find a lot of cool stuff there whenever I am active, and of course I have to always add my ".02" to everything I read… follow me if you like at Twitter.com/BikerChickNews!
Here's a brief look at what I've been doing over there recently:
Sharing tales of epic journeys: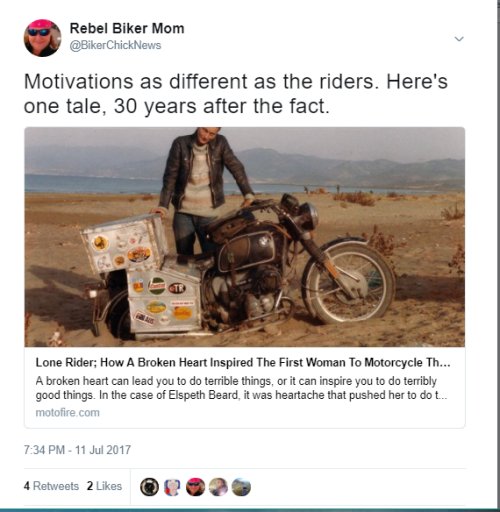 Providing motivational encouragement…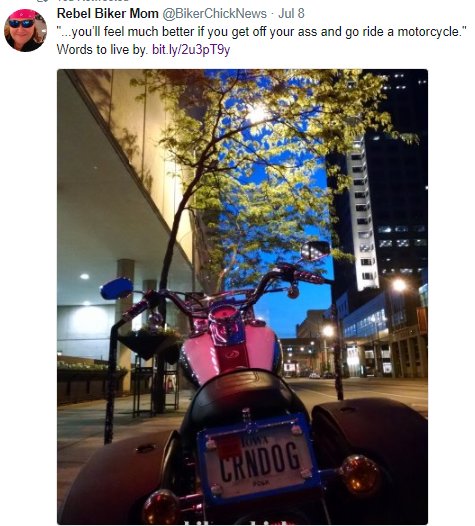 Rallying the troops…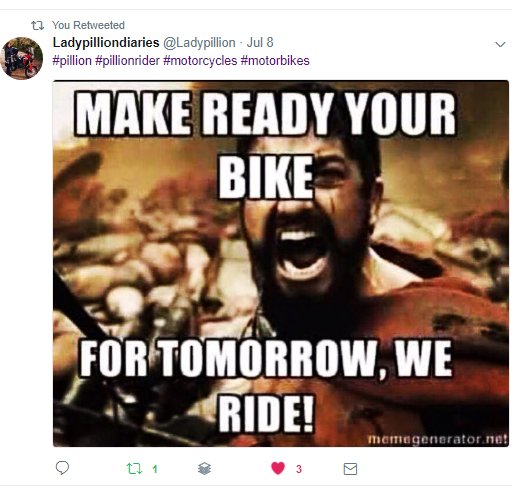 Exploring ancient motorcycling history…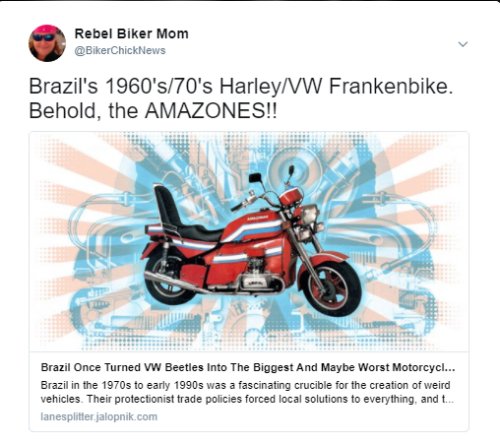 Airing my dirty laundry…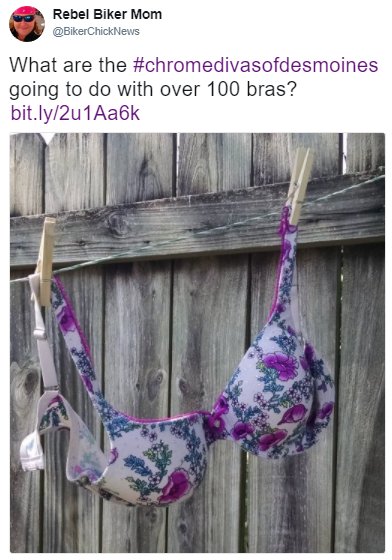 Helping fellow bloggers fine-tune their work…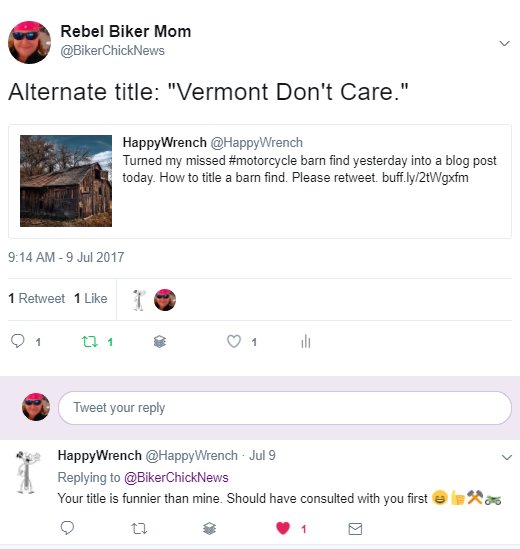 Debating the pros and cons…

… and of course just generally having fun!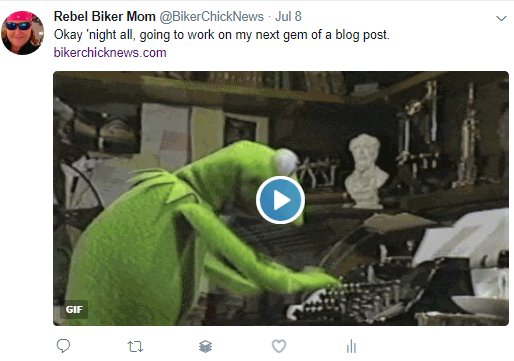 Maybe I'll see you over there!