A new season underway
Haha so here we are again, yes I'm still riding… last year was not without some wonderful days on the bike… it was just mostly without blog posts!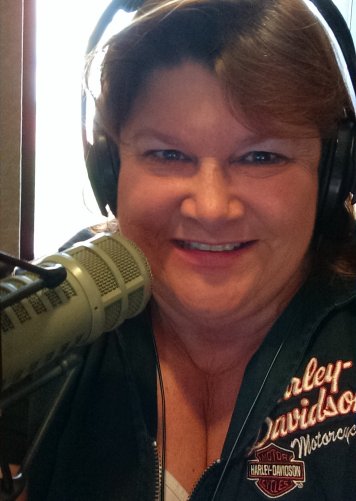 When last we left, I was just getting ready to go on the air with Iowa radio legend Keith Kirkpatrick, who had invited me on his "Sportsman's Notebook" program to talk about being a woman rider, a motorcyclist in general, and my e-book, "Get On."
It was a lot of fun, and last year gave me two other opportunities to share my love of riding in Iowa: In May I gave a talk at the senior community where I work, really just a slide show of some of my favorite rides and sharing some great stories… the residents loved it and as a result of that in August I was invited to give a similar talk at our sister senior community in Indianola. The residents – again mostly from Iowa and familiar with many of the towns I was featuring – seemed to enjoy the stories I shared as well as the photos, and they were excited to step outside with me and have photos taken with the bike. It was truly a highlight of the year!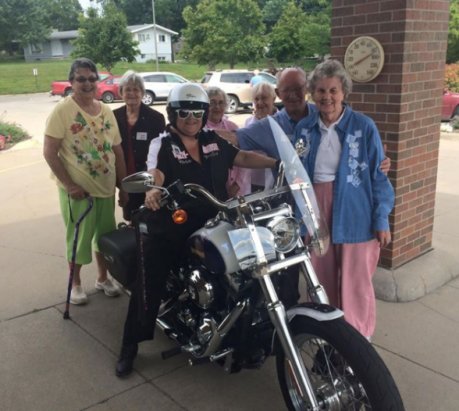 I'll try to share a few more rides from the year as soon as I can – I've acquired a new computer since then and a lot of my photos are on the old machine. (blah blah excuses blah blah)
Anyway, THIS year we have had a weird Spring. I took two short rides back in February, then none in March, and here we are near the end of April and I just had my "next" pair of rides.
April 23 was the first ride of the Season for my Chrome Divas chapter, and it happened to coincide with the annual Blessing of the Bikes event at Big Barn Harley Davidson. So the Divas met up at Sambetti's (our official gathering spot and Chapter sponsor!) and rode as a group up 2nd Avenue to Big Barn. We rolled in and were able to park as a group despite the crowd, which was… in the words of a current political candidate… HUUUUUUUGGEEE!!!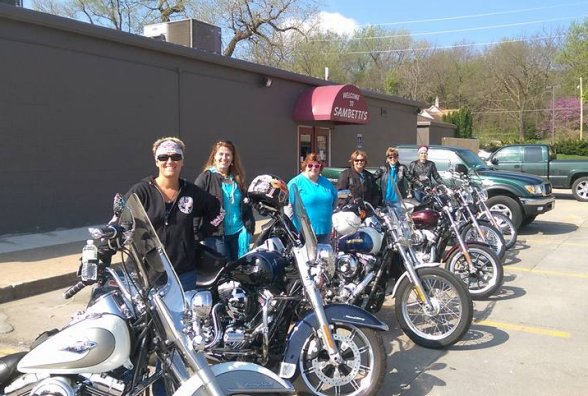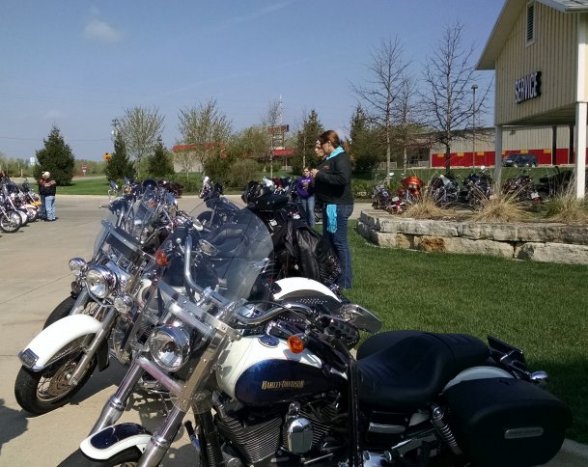 In fact, the drone photo below by Found Photography beautifully captures the scope and size of this year's Blessing. (A sincere thanks to FP owner Jack for allowing me to use his photo – please be sure to check out his website for some absolutely stunning photo work!)
Enjoyed the Blessing and lunch (as always) and the Divas then took a short ride up to Saylorville Lake where we rode to the water's edge… a brief stop to assess the lake level (it's low) and take some pictures, and we headed our separate ways for home since some of the gals had late-afternoon plans. In all it was a lovely day but I was wishing the ride could have been longer.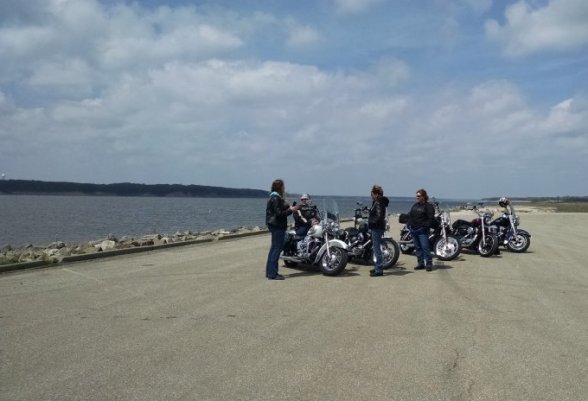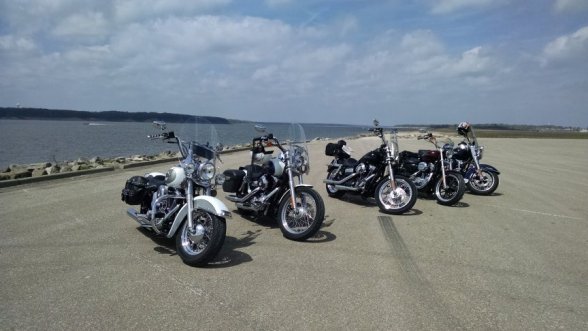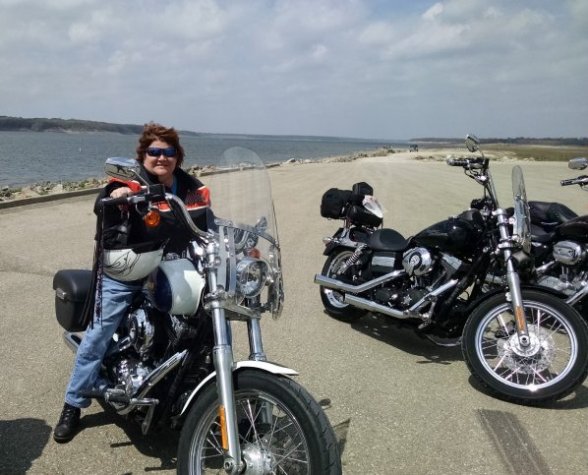 The next day, Sunday, I was still wanting to ride but became ridiculously conflicted about whether to just go on a solo ride. You might remember I am not that big a fan of riding alone, (although I have certainly had some enjoyable solo rides)… but a number of factors convinced me to just do it. A look at my weather app suggested that we might get a thunderstorm late in the afternoon, and it was already about 2 pm. So I decided on just a short loop to the south along Highway 28, then east on Highway 92 to county road S23, and up S23 to the north through Palmyra – home of one of my favorite country churches.
Having discovered the Palmyra Church in 2012, I was a little saddened to see that its condition has deteriorated since that visit. Still on the National Historic Register, the exterior is showing some decay. I'm hopeful that there is still a group working on keeping this lovely little treasure intact.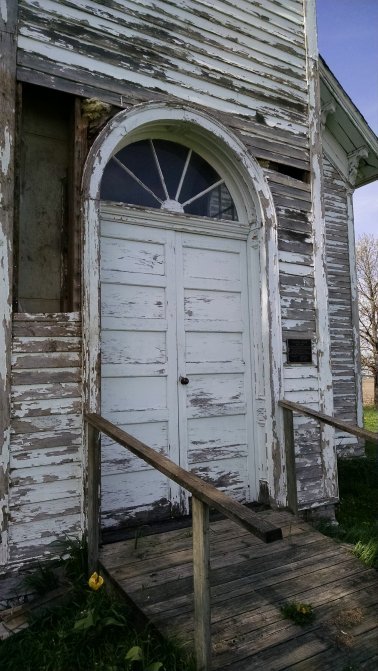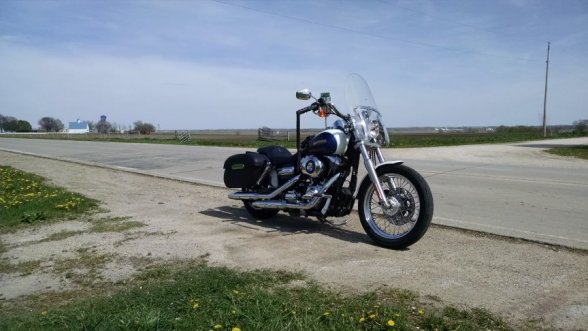 Fun weekend… still very early in the season here but starting to work on my biker tan!