Des Moines Vintage Bike Night provides a twist
I don't attend a lot of bike night events, nor a lot of farmer's markets. But recently we discovered that Valley Junction (the old "Main Street" area of West Des Moines, now a historic district) was hosting a vintage bike night at its Farmer's Market. This was enough of a twist on both events to get me there, and truly enjoyed it.
I'm still terrible at estimating crowd size, but I would say there were maybe 100-150 bikes parked four columns wide down a block-long stretch of 5th Street – a cool collection of vintage BSA's, Triumphs, and other models.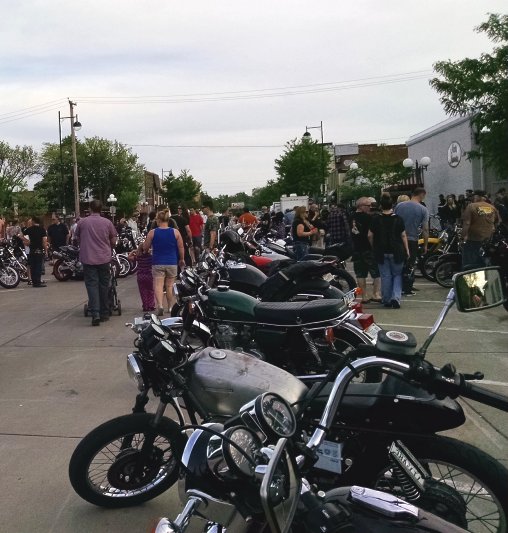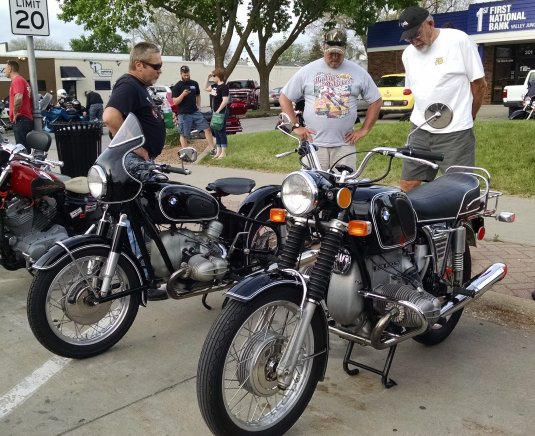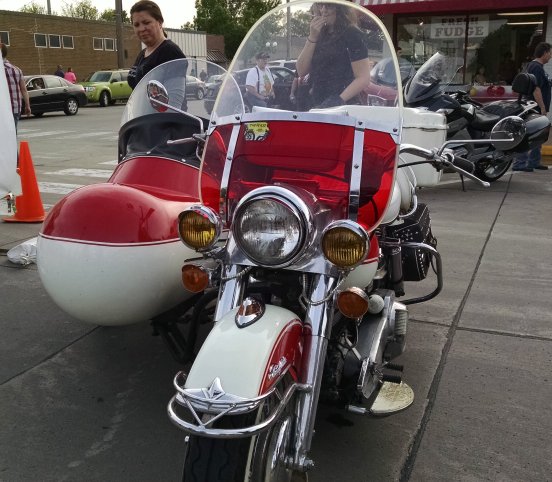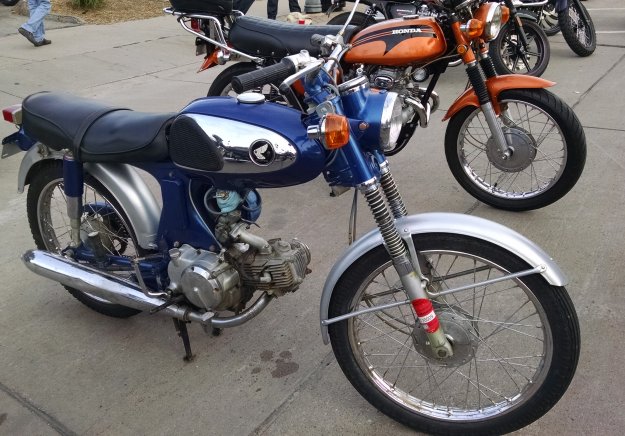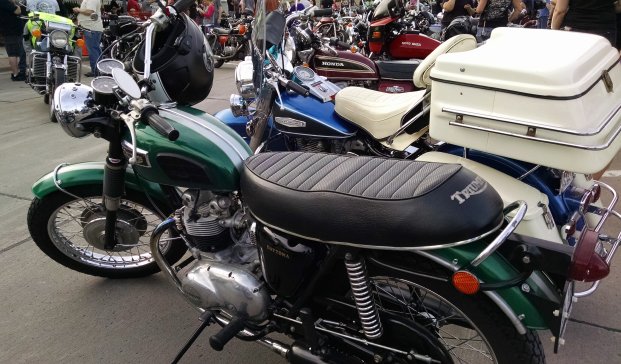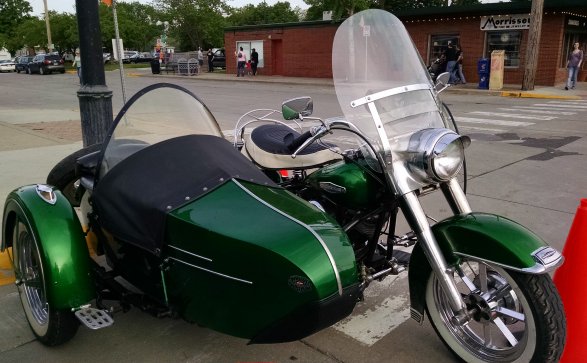 There was live music up and down the street, too, and at the end of the block a terrific group called Sons of Gladys Kravitz played 60's and 70's tunes and got our attention. (I've never heard ANY band cover Ringo Starr's "It Don't Come Easy." These guys did so, flawlessly, among other great classic tunes. You'll have another chance to hear them at Indianola Bike Night on June 19.)
We also made an obligatory stop at Nan's Nummies, where I stocked up on Jelly Bellies and chocolate-caramel pretzel sticks.
But the focus of the evening was on the Des Moines Vintage Bike Night, which is coming up again July 2, August 6 and September 3. If you're in the area, I recommend helping this event grow!