Early-season rides have been fun!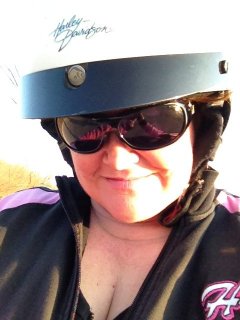 I didn't really write up a "first ride of the season" post this year, but thought maybe instead I'd just recap some of the shorties I did earliest in the season. The first time I was on the bike was back in March, just a quick jaunt around town after juicing up the bike on a battery tender. Then maybe a week later I took a "real ride" a few miles west over to Van Meter – this one was about 40 minutes, but was just enough to get out on the highway for a bit and reassure myself that yes, I still remember how to do it!
On April 1 I took a very nice solo run up around Saylorville Lake that included a little shopping at Big Barn, some stops for "selfies," and a short stop at the water's edge for some overly-dramatic bike pictures ("bikies," I've decided to call them).
I also stopped at an overlook by Camp Dodge, the Iowa National Guard training camp, to admire the retired military equipment. Do you remember a place from your childhood where you always wanted to stop every time you drove by with your parents, but they never would for some reason? Well, "the tank" at Camp Dodge was just such a place for me. So now that I am an adult, I do try to stop here whenever I can.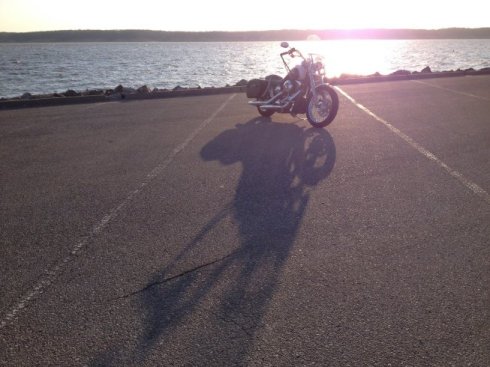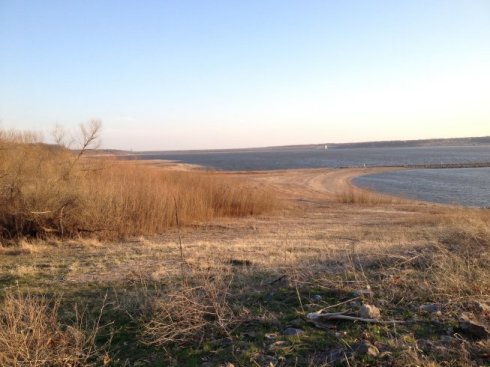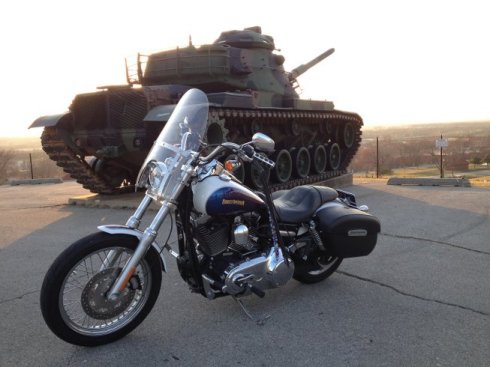 I wonder which place my daughter would name as The Place Mom Would Never Stop…?