We interrupt this hiatus…
… to just say HI – how ya'all doin'? :) I hope you had a lovely Thanksgiving and… like me… are looking forward to Christmas! It is RIGHT around the corner! Do you have any motorcycle-y things on your wish list this year? I would really like to add a shorter kickstand to my bike for the upcoming riding season… Steve says that's what's needed to eliminate my occasionally recurring parking problem. So we'll see… if Santa doesn't bring it, I'll have to try to get it in the Spring.
By the way, as it turned out, the Divas ride to Eldon was indeed my last right of the year – I got onto the book project shortly after that, and didn't get to ride again before the first bit of snow. We did, however, take a lovely drive in October in the Corvair, and I snapped a few Fall pictures. Here's a sampling: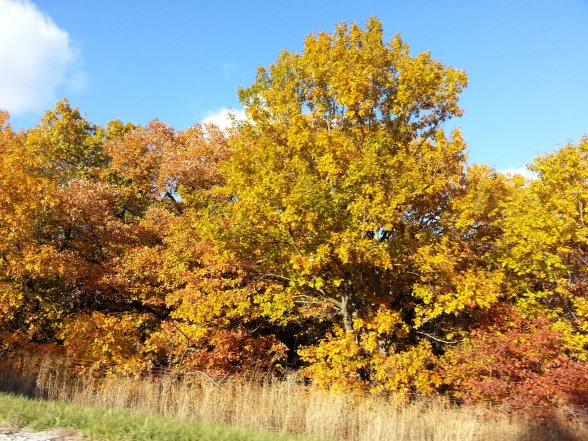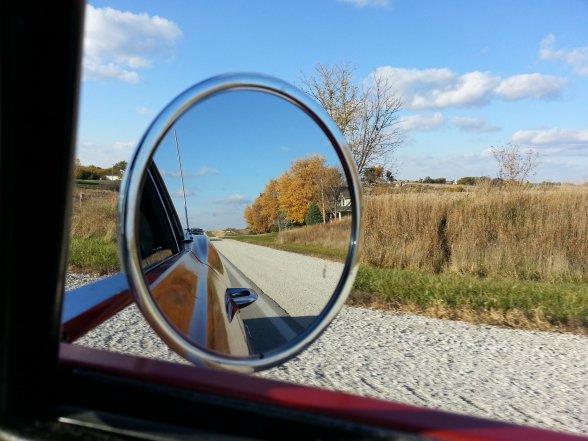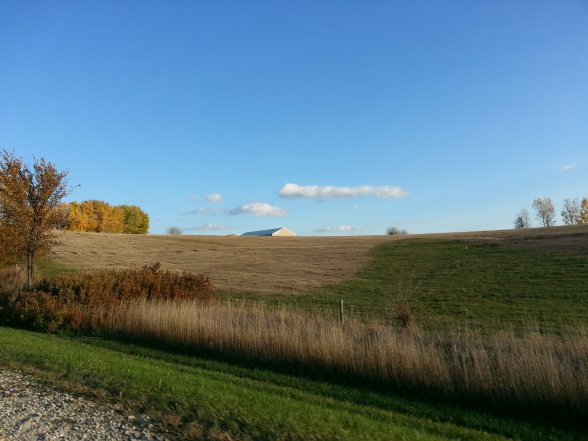 Okay I guess that's about it for now – I DO have one or two other things to tell you about before the end of the year so look for a couple more posts real soon!