2014 Indian Chief to be unveiled at Sturgis Rally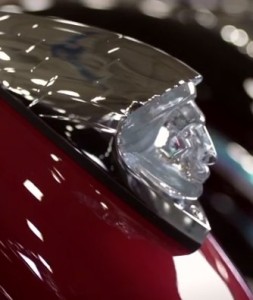 It's only fitting that the much-anticipated 2014 Indian Chief motorcycle would be unveiled at the Sturgis Rally this August – it was a local Indian motorcycle club, the Jackpine Gypsies, that started the Sturgis Rally back in 1936. (You ARE much-anticipating this reveal, aren't you? I actually *am* – I've always loved the "fully dressed" look of the Chief and hope that the latest incarnation retains some of its historic style elements.)
And, true to the heritage of the Indian Motorcycle, the Chief will be the first model to be unveiled in the new model year as the brand cointinues to emerge under the stewardship of Polaris Industries, which acquired it in 2011. First introduced in 1922, the Indian Chief is historically Indian's most popular selling model and is widely regarded as one of the most iconic motorcycles ever produced.
The re-styled and re-engineered Chief, powered by Polaris's ThunderStroke 111 engine, will be unveiled at the Sturgis Motorcycle Museum located at the corner of Junction and Main Streets, on Saturday, August 3 at 8 p.m. . The event is free of charge and features live music, celebrity appearances featuring Mike Wolfe of American Pickers, interviews with Indian Motorcycle team members, a multimedia tribute to Indian Motorcycle's history and more.
Other Rally events centered around Indian Motorcycles include displays, demo rides, and, on August 9, Indian Motorcycle Night at the Buffalo Chip.
While Indian's history hasn't been continuous these past few decades, the industry will be watching -and Indian enthusiasts will be waiting a bit breathlessly – to gauge the level of commitment Polaris is willing to make to the brand.
The 2014 Indian Chief will be built at Polaris's Spirit Lake, Iowa production facility with a starting MSRP of $18,999.