Sydney's Wish Poker Run September 7
Sydney's Wish Poker Run
September 7, 2013
Registration 10 am at The Fraternal Order of Eagles #109
6567 Bloomfield Road, Des Moines
Cost: $15 per person
In 2011, a young student in central Iowa named Sydney Schwienebart was driving her car on a rural road near Colfax, Iowa. According to news reports, Sydney struck a guard rail going around a curve. Her car went over the rail, flipped several times, and landed upside down in a creek. She died at the scene. Sydney was a senior at Southeast Polk High School, with plans to attend college and become a history teacher.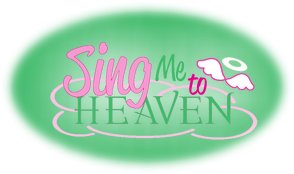 This week in my email I received information from one of Sydney's family members about the Second Annual Sydney's Wish Poker Run, coming up September 7. This run will raise money for the Sing Me To Heaven Foundation, which assists grieving parents with funeral expenses after the loss of a child. Funds will also be raised for the Sydney Schwienebart Memorial Scholarship Fund at Southeast Polk High School.
The loss of a child is certainly a parent's worst nightmare – my own daughter, now 19, is just six months older than Sydney, and her personal safety has been a constant weight on my mind since the day she was born. It seems cliche to say it, but I truly cannot imagine the pain of something horrible actually happening to her.
But Sydney's story touches my heart for another simple reason: The road on which she died, F-48, is one of my favorites to ride in central Iowa with beautiful curves and far-reaching views. I am sad and sorry to think that this road – which for me offers nothing but beauty and the joy of a motorcycle ride – holds such grief and suffering for another family.
I had not heard of Sydney and her story until this week, but I am grateful for the opportunity to learn about her many gifts and talents, and her dreams for the future. I wish her family peace, and I encourage you to enjoy the ride on September 7!