Five (woops – six!) more cool places in Iowa you must see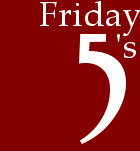 A few years ago I blogged about some cool places in Iowa that I thought were must-sees. While I've still only been to #3, 4 and 5 on that original list, we have been to some neat spots that I wanted to add to the must-see list for others who are interested in what the state has to offer. Here are a few of my favorites:
1. Lincoln Highway Bridge – the last remaining original Lincoln Highway Bridge in the United States, people! In Tama, Iowa, northeast of Des Moines.
2. Palmyra Church – just a neat little place to stop and appreciate some chippy Gothic goodness, in the tiny town of Palmyra, southeast of Des Moines.
3. Freedom Rock/Iowa Veterans Cemetery – A giant boulder near Greenfield, Iowa, painted annually by Ray Sorensen, celebrating the valor of the U.S. Military; and, a beautiful cemetery just for veterans and their spouses, set in the hillsides of Dallas County just outside Van Meter, Iowa, west of Des Moines.
4. Neal Smith Wildlife Refuge – A high-quality museum dedicated to the native flora and fauna of Iowa. Just outside Prairie City, east of Des Moines.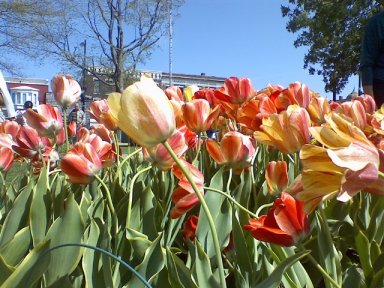 5. Pella Dutch Heritage Village and Cordova Observation Tower – a little history, a great view, and Dutch letters, plus if you time it right, a boatload of tulips southeast of Des Moines.
6. Iowa Arboretum – A beautiful natural area and "library of living plants" northwest of Des Moines
And, a few new places I've added to my own list of future rides:
1. Lineville, Iowa – simply because of the curvy road that gets you there! South of Des Moines, near the Missouri border. (Hence, "Lineville.")
2. Allerton, Iowa – home of a hundred-year-old restored round barn, and pioneer-era restored church and school. Southeast of Des Moines, on the way to or from Lineville.
3. Jefferson, Iowa – five-story bell tower donated by William & Dora Mahanay, looking out over 30 miles and five counties, northwest of Des Moines.
4. Lake Panorama – Apparently it's a bit of a curve-hugger's dream riding around the perimeter of Lake Panorama near Stuart, Iowa (or at least the part you CAN ride around), so it seems like something I should check out.