Twitter's not just for Congressmen anymore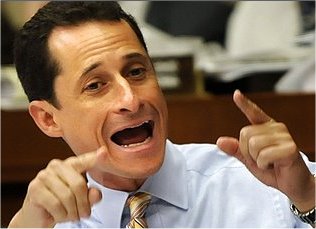 Much like Rep. Anthony Weiner, I find Twitter a lot harder to manage than Facebook. I'm very selective about who I follow, because I've found that some folks can really clog up the ol' newsfeed with useless spammy crap and/or general impropriety.
But, I still want to be able to catch the occasional comment from someone outside my normal universe if they're talking about a subject that interests me, and it's here where Twitter has the advantage. With Twitter, I can simply subscribe to a custom feed made up of tweets that include the words "woman" and "motorcycle," without having to actually follow every Tom, Dick or Congressman out there.
This is a double-edged sword – primarily, the feed is made up of tragic headlines (i.e., "Woman killed in motorcycle wreck…" "Woman thrown from motorcycle…" etc etc). But there are also enough amusing gems out there that make it worthwhile.
So here, I've decided to round up a few bits of "wisdom" about women on motorcycles, as posted on Twitter – a snapshot-in-time, if you will, of what folks really think about women who ride.
Some people immediately see the sex appeal of a woman riding a motorcycle: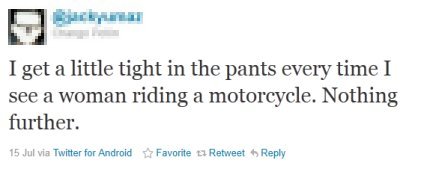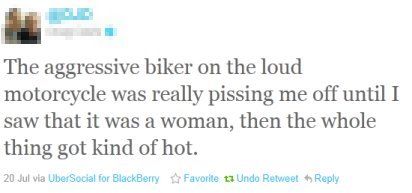 Some are flat-out inspired: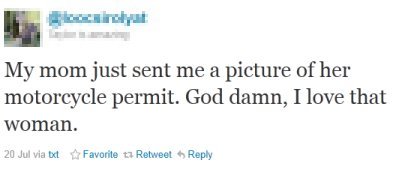 And some just don't get it yet:

Sometimes they take note when we do stupid things: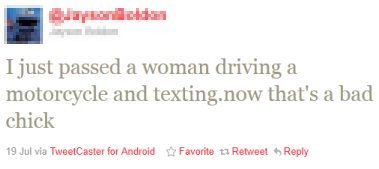 Apparently, some are in total denial about the new reality:

And, some see it but are really uncomfortable with it: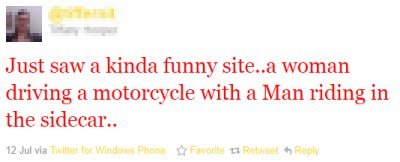 And some (and this is my favorite), know when it's time to just accept their fate for what it is: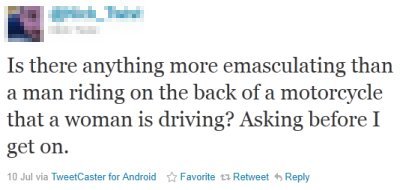 So how about you – are you one of the Twitterati? Find me, and let's tweet!