Bright spots of 2010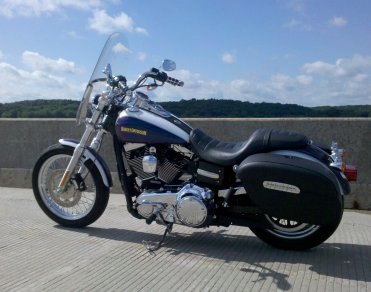 Call me egotistical, but I enjoy re-visiting old posts on this blog for a variety of reasons. Primarily, I'm able to live vicariously through my own adventures in those times (*cough* JANUARY *cough*) when snow, ice and cold make it impossible to actually enjoy the bike.
There've been a few times when having such a complete log of my riding experiences has actually been beneficial – for example, just the other day I looked up the exact dates of the "first ride of the year" for the past several years, because I wanted to say something on Facebook. And, I used the log of our 2006 Sturgis trip to help plan our 2009 Sturgis trip.
Although 2010 was a year where I didn't ride nearly as much as I wanted to, there were still some great adventures to be had! Here are a few highlights:
In all, a pretty good year. And, rest assured I've got some fun stuff planned for 2011, both on the road and on the blog!
How about you? What was YOUR favorite riding adventure of 2010? Tell us about it in the comments!