Preparing your teen to ride
Corn Dog's Note: Wanted to share this excellent article with you by Jordan Robertson, a freelance writer, long-time rider and concerned Mom. Be sure to add your thoughts about what make good "ground rules" for teens interested in riding, and a big THANK YOU to Jordan for offering her insights to Biker Chick News!
Preparing Your Teen to Ride
by Jordan Robertson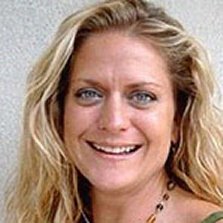 If you're a motorcycle enthusiast, chances are your kids will be too. They've grown up watching you ride, maybe helping you wash it in the driveway, dreaming of the day when they'd be able to take it out for a spin themselves. As a rider, you know better than anyone the joys of zipping down the road, feeling the bike between your knees and the feeling of freedom it offers. But you also know the dangers involved, especially when the rider is uneducated and unprepared. You've been an experienced rider for so long now, you may have forgotten some of the basics for someone just starting out.
My son has been saving up and recently bought his first bike, but I won't let him get on that bike until I've helped him learn how to do it the right way. Here are just a few of the things your teen will need to do in order to be a safe, responsible rider:
Take a Motorcycle Safety Course
Sure, you know everything there is to know about riding. You've been doing it for years. But you probably also know some shortcuts, and have your own little ways of doing things that may be a little, let's just say, unorthodox. Before you pass those on to your teenager, insist that he learn to ride the right way, taught by an experienced instructor.
Learning anything in a structured, classroom environment brings out the student in all of us. A teenager will be more likely to listen and pay attention to the instructor than to his parent who tells him what to do every day. The goal of earning that certificate at the end, and getting that feeling of accomplishment will motivate him to learn and participate.
Besides, by completing a safety course, my son is eligible for a discount on motorcycle insurance. That alone is reason enough to attend.
Wear a Helmet
Statistics show that head and chest injuries are the most common injuries suffered in motorcycle accidents. A helmet is the easiest way to prevent severe head injuries, or even death. If you require your kid to buckle his seatbelt when he's in the car, require him to wear a helmet on the bike. It will give you peace of mind while protecting him from motorcycle injuries.
Not all states require that helmets be worn, and I know many people who think it's not necessary, or that it just gets in the way. But this is my kid we're talking about, and my concern for his safety trumps any state law. Once he's an adult, it will be up to him whether or not he wears a helmet. But for now — no helmet, no motorcycle.
Get Insurance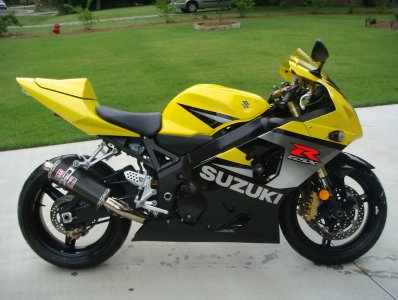 One of the best ways to help teenagers appreciate something they have is to make them pay for it themselves. Too often, parents buy everything for their kids, denying them the opportunity to learn the true value of their possessions. When a child has to earn and then spend their own money on something, whether it's clothes or a vehicle, they're much more likely to take care of it and use it responsibly.
I am requiring my son to pay for his own insurance, which is also a way to teach him about an important part of personal finances. He'll eventually be paying for life and health insurance in addition to his vehicle insurance. I'm using this time to help him understand how it works and why it's necessary, and to also make sure he understands how premiums can go up if he gets a ticket or is involved in an accident. The more careful and responsible he is on the road, the more money he'll be saving, not to mention the safer he and everyone else on the road will be.
Ride Responsibly
Even after taking a motorcycle safety course, and being lectured about the dangers of irresponsible riding, your kid is still a teenager, and prone to making mistakes. There may come a time when he gets a ticket for speeding, or worse, participates in road racing or other dangerous activities on the motorcycle.
Before he rides that bike for the first time, I will have a discussion about what is and is not allowed on the motorcycle, and what I will and will not tolerate. He needs to understand there are consequences for inappropriate actions, one of which may be losing the motorcycle altogether.
Hold your teen accountable for his behavior and actions. It may seem harsh, but remember that stunt riding, or even just speeding on a busy road or in a residential area doesn't just put your kid in danger. By doing those things, he's also putting others in danger.
By preparing my son for the responsibility of owning and riding a motorcycle, I believe I am helping him become a more responsible person in all areas of his life. With a little trust, a lot of patience, and even more preparation, I'm hoping that someday soon we will be able to ride together.