Win Sonny Barger's new book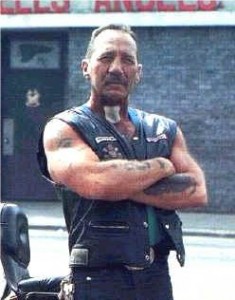 Safe to say that Ralph "Sonny" Barger would consider me a square. And I'll admit, I am one – except for the fact that I ride a motorcycle, which distinguishes me somewhat from my non-riding sistren. (I like to call my unique blend of conformity and individualism RBM, which stands for Rebel Biker Mom. As in, "I ride two wheels… I wear leather… I take a sweater in case it gets chilly!")
In any case, it's also safe to say that if I were looking for advice on how to get into motorcycling, I probably wouldn't immediately think that the founder and long-time president of the Oakland, CA Hell's Angels would bother to provide the sort of guide I'd be looking for: what types of bikes exist and which one I should get, how to learn to ride, strategies for riding safely down the road.
So the fact that Barger has, in fact, written exactly that kind of guide leaves me a little stunned and even (dare I say) a little skeptical. It also leaves me wondering: have I seriously miscalculated the degree to which the "baddest man on two wheels" cares about whether I pick the right bike and understand the concept of countersteering?
All of this is simply to let you know that recently I was offered the opportunity to read and review Barger's newest book, Let's Ride: Sonny Barger's Guide to Motorcycling
, which comes out this month from the William Morrow imprint of Harper Collins.
And, I was also offered a couple of additional copies, which I'll be giving away to blog readers.
So c'mon back on Friday for the review and to learn how to sign up to win, and meanwhile try to wrap your brain around this: Sonny Barger wants you to ride, and he wants you to ride safely – for life!