Afternoon quickie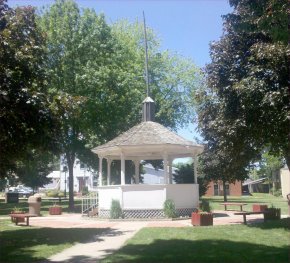 I've been job-hunting these past few weeks, and while I've been pleasantly surprised at the number of opportunities out there for me to pursue, the going is very slow. So Thursday afternoon before Memorial Day, the weather was absolutely beautiful and Steve and I took the opportunity to go and enjoy lunch in a town we ride through often but never stop to see: Polk City.
This little community is just northwest of Des Moines and we cruise through whenever we take the "Madrid Loop" or visit Big Creek State Park. But we've never stopped at any of the local businesses.
So Thursday we opted to have lunch at the Reising Sun Café on t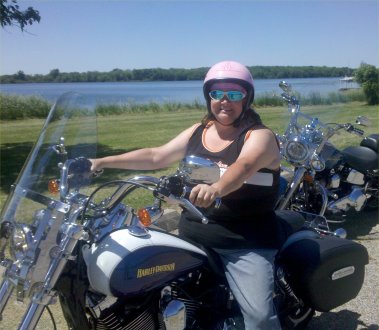 he square, but could also have elected pizza or pub fare. The Reising Sun was a nice little place that looked out onto the iconic Polk City gazebo. Our window seat allowed us to enjoy the view as well as our pork sandwiches.
After lunch we slipped over to Big Creek for a view of the lake, then headed back down toward Des Moines and stopped at Big Barn HD. Garry & Shirley soon arrived, so we shopped the Barn for a brief time then headed home, with a stop at Sambetti's just for good measure.
Just one of those days that was hardly worth a mention, except for the perfect weather and time spent on the bikes – which is never an insignificant combination!