Memorial Day 2010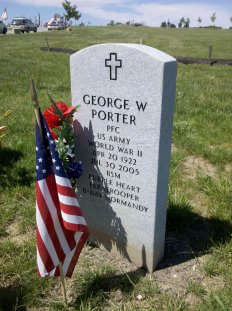 The blog was "down" this past weekend so I didn't get a chance to post a Memorial Day message, but I did want to take a moment to recognize the millions of Americans who have given their lives in service to their country. While there is no way to repay such a debt, I take to heart the words by Eleanor Roosevelt that appear on this year's Freedom Rock:
Dear Lord,
Lest I continue
My complacent way,
Help me to remember
That somewhere
Somehow out there
A man died for me today.
As long as there be war
I then must
Ask and answer
Am I worth dying for?