Link Love: articles and blog posts about and by women who ride motorcycles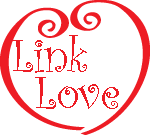 A li'l more link love goin' out to those writing about biker chicks and women who ride!
This piece from the Rapid City Journal chats up some gals – some new riders, some experienced – who've come to Sturgis.
Shirley at Delaware Curmudgeon writes about a friend she's glad to see back in his chaps.
Donna's been tryin' to keep her clothes on while her house is for sale, but that's harder than it looks.
Okay so he's not a biker chick. But remember Evel Knievel? He's not doing so well, health-wise, these days. I remember Evel's Snake River Canyon jump well… and I remember a toy my brother owned: a device that "launched" a plastic motorcycle across the room, complete with an 11-inch Evel doll that used to date my Barbies. I'm not making light… this is a sad story. I wish Evel all the best, and I thank him for providing such great entertainment.