Link Love: articles from around the web about women, motorcycles, and biker chicks!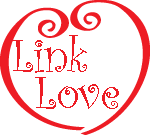 Here's some good reading about women and motorcycles from around the Web.
Neat article about the popularity of sport bike clubs in North Carolina, including women who ride these fast bikes! 
Great come-back to the "organ-donor" remark bikers often hear. 
The Sheboygan Journal looks at "the new American biker". 
A blog post from last week about H-D's woman-focused marketing. 
This article is an interesting read, too – it includes this rather bold statement: "The point is that women are becoming increasingly important to a sport that desperately needs new blood."
And finally, from July 11: a neat article about a women rider's group in Florida.