East Village Bike Night & a 3-day ride coming up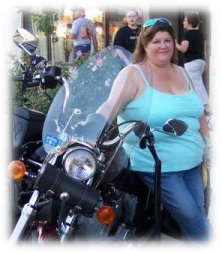 Getting fired up for East Village Bike Night this Friday night… Des Moines' historic East Village really knows how to throw a party. The event will include a "show-n-shine," street dance outside the Blazing Saddle, and international food vendors.
Then on Saturday morning, I'm leaving along with about 30 other Harley-riding women for the "Dangerous Curves" Estrogen Ride! I'm pretty excited about this one… it's a 3-day trip to northeastern and eastern Iowa organized by some gals from the Big Barn Harley Davidson Ladies of Harley group.
Look for photos and ride reports!