Divas ride to Ogden and Boone
Had a lovely ride on May 23 with a small contingent of the Chrome Divas, with plans to have lunch in Ogden and then a visit to a small museum in Boone.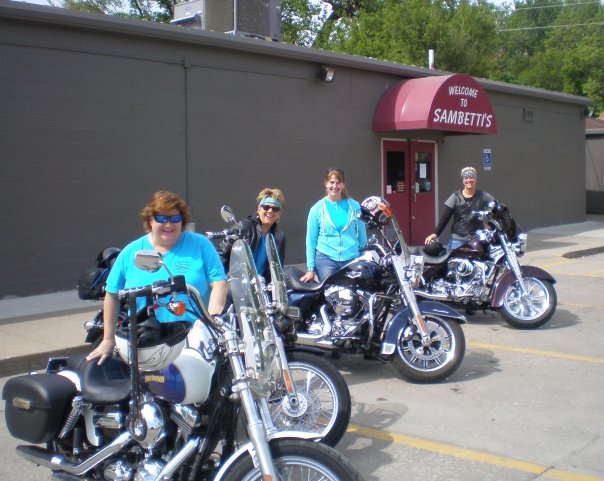 We left Sambetti's around 10:30 in the morning and traveled north through the Saylorville Lake area, on to and through Madrid, and north toward the Iowa Arboretum along R26, but instead of turning east on E57 to the Arboretum, we turned west and then north again on R18. This took us to the junction of Highway 30, which we crossed, and then turned west to head into Ogden, Iowa along E41, part of the original Lincoln Highway.
This was a very pretty ride on a couple of roads I've never been on before – always so happy to discover a new path!
Ogden is a small town of about 2,000 people in Boone County, quiet but with a great little restaurant called The Lucky Pig – bigger inside than it looks outside, and excellent food… tenderloins, pulled pork, shoestring onion rings, and dessert… typical Iowa, too much great food at an affordable price!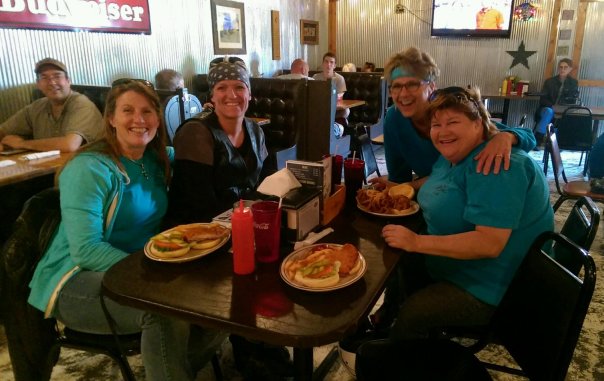 After lunch we headed east out of Ogden to the town of Boone along E41, which is a really beautiful and curvy little stretch that on this day was showing off large patches of purple blooming Dame's Rocket all along the way. (Although at this point in the ride, I admit I was not able to focus much on the scenery… just outside of Ogden, I ran over a black plastic piece of something and heard a sort of "kitt-oonk" noise under my front tire… I was worried sick for a few miles that the tire was going to blow out or go down. Fortunately this did not materialize but I know I missed getting my full measure of appreciation for E41!)
Our destination in Boone was to be the Mamie Doud Eisenhower birthplace and museum.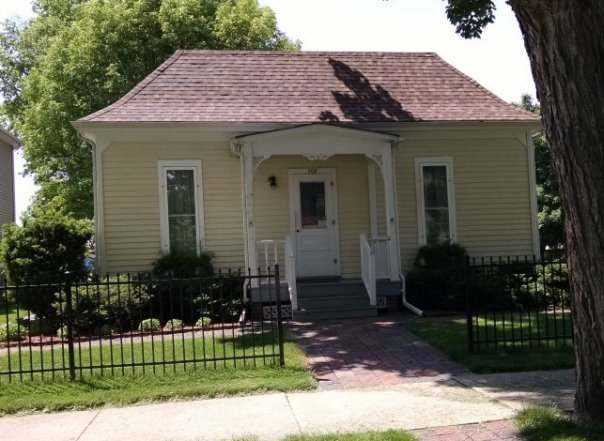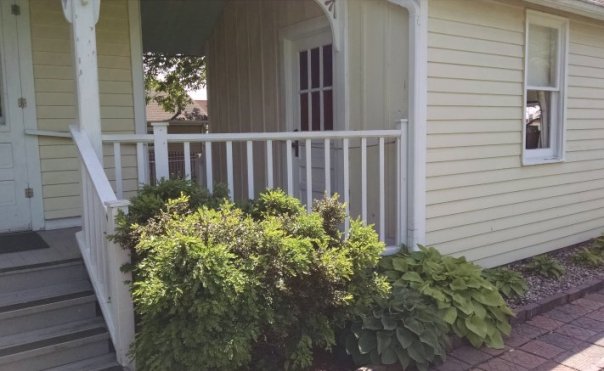 Mrs. Eisenhower served as First Lady of the United States during her husband Dwight's Presidency from 1953-61; she was born in Boone, spent some time as a small child in Cedar Rapids, and then was eventually raised in Colorado. She traveled extensively throughout her husband's military career. In fact, it was not until they left the White House in 1961 that the Eisenhowers actually owned their first home – a farm near Gettysburg, Pennsylvania.
The birthplace home in Boone is lovely: a small yellow frame house on a quiet residential street, located directly across the street from where it originally sat. (It was moved to make room for a larger church, and since we parked our bikes in a church parking lot across from the house's present location, it's likely we parked our bikes right in Mamie's original living room!)
The house has been fully restored and furnished, and is now managed by the Boone County Historical Society. It features original Doud family furniture, a period "summer kitchen" and garage (apparently including Mamie's 1962 Plymouth Valiant in the garage!), and is surrounded by neatly tended perennial plants and landscaping.
Alas, despite indications that it was to be open for visitors until 5 pm, the museum was closed when we arrived around 1 so we could not go in. We pouted on the front porch, took a couple photos through the windows, and enjoyed the landscaping to the extent that we could.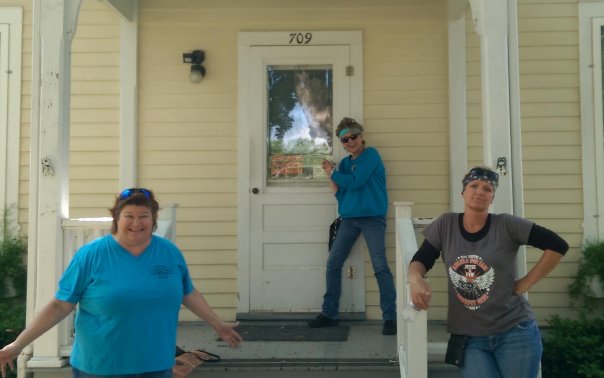 Our trip home took us through Boone along Mamie Eisenhower Avenue and then South Story Street, which we took south out of town and became a park road through Ledges State Park. We continued through and exited the park, heading east and eventually junctioning with Highway 17 just north of Luther, Iowa.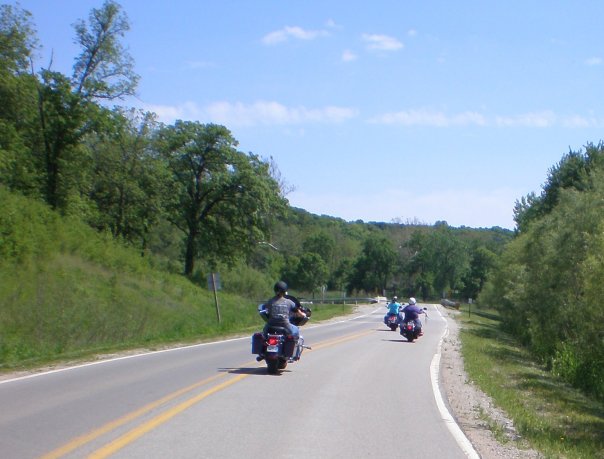 A honk and a wave as we passed BFE Vintage Motorcycles in Luther – where they had all their vintage bikes parked out in the parking lot… a stop here would've been a great vintage bike show for sure! – and we continued on southward through Slater, Sheldahl and Polk City, again through the Saylorville area and then each of us "toward home."
We will have to return to Boone to take the tour of Mamie's house – and, maybe it's time for another ride on the Boone & Scenic Valley Railroad.