Divas ride: a truck, a tree, a trail, and some cool vintage bikes
Okay I promised to try to share some of last year's rides, so here's a wonderful trip that our Chrome Divas chapter took in April. This was our first ride of 2015, but as it turned out, the weather was really crappy so we ended up riding together in Seven Over's truck instead. (Her plan for the day was irresistible, and we decided that having "social time" would be just as valuable as having "bike time." Turmed out, we were right about that!)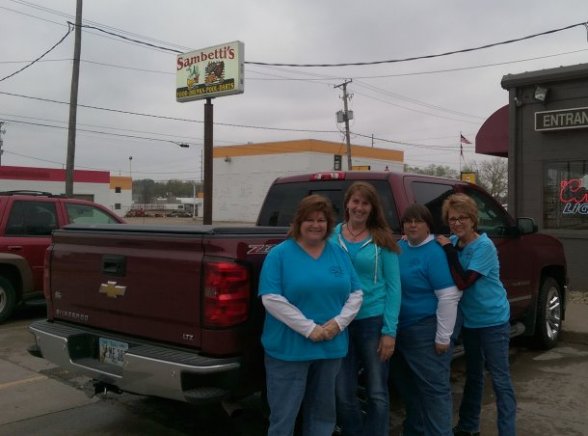 Our monthly chapter rides are always the fourth Saturday of the month, and in 2015 our date happened to coincide with Arbor Day. As it also happened, author Mark Hirsch was making an appearance at the Iowa Arboretum near Madrid to showcase his unique book, That Tree. Janet/Seven Over is a huge fan of this book, and in fact has met Mark several times.  Our first stop was therefore the Iowa Arboretum, where Mark was scheduled to participate in a tree planting.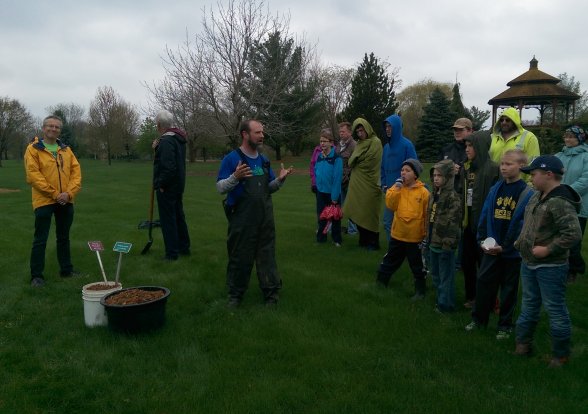 An experience like this always fascinates me because it seems you just never can really know another person's path unless you take time to talk with them. What I mean is – on the surface, isn't it cool that a guy used his iPhone to post a picture-a-day of a particular favorite tree, and then published a book of the photos? Sure – but, there is so much more to the story. In Mark's case, he was an active photojournalist who became the victim of an accident that left him with long roads of physical and emotional recovery. The photos he took and shared of "That Tree" actually became a huge part of his healing process.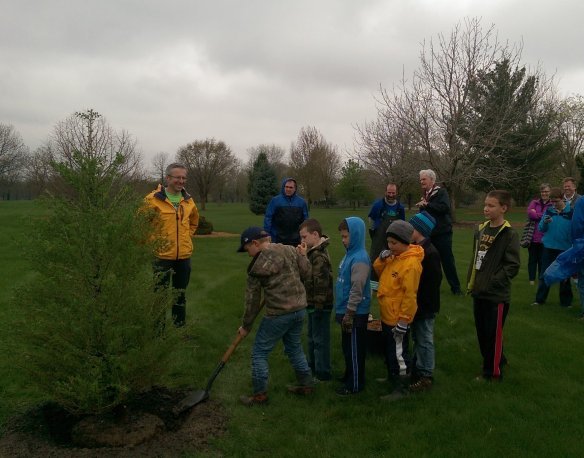 We attended the tree planting at the Iowa Arboretum along with Mark and several other brave-the-weather Arboretum supporters, including a group of Cub Scouts. It was here that one of the folks on the Arboretum's board of directors told a joke that made me giggle to the point of distraction. "Did you hear about the two silk worms who competed in a race? They ended up in a tie." I'm serious, I almost peed my pants over that one.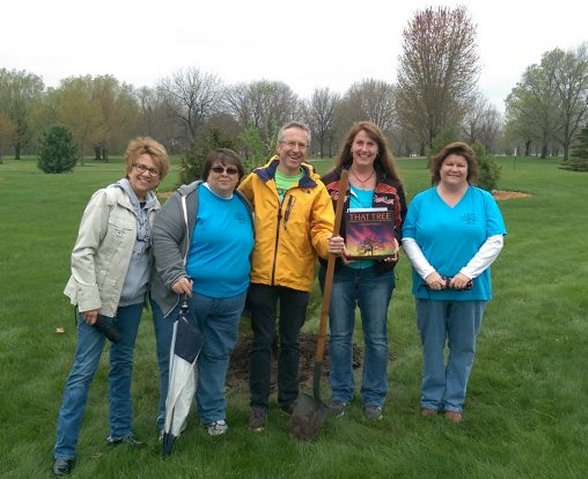 But I digress. After meeting Mark and participating in the tree planting ceremony, we traveled just a couple miles up the road to Luther, Iowa where we took some time to discover BFE Vintage Motorcycles.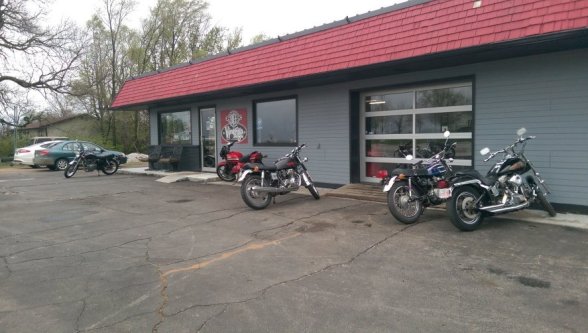 BFE is a cool little bike shop filled with old bikes of various makes and models, in various stages of repair or restoration. They have a small showroom full of bikes, multiple projects going at once, apparel for sale, and of course friends and fans on hand to talk shop.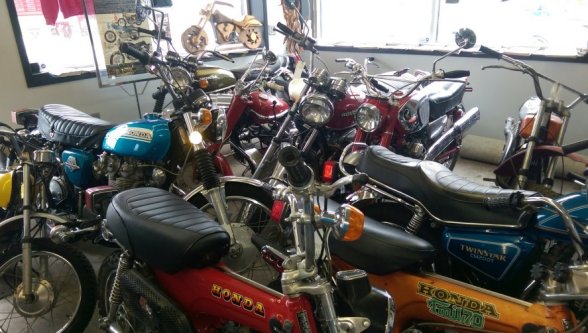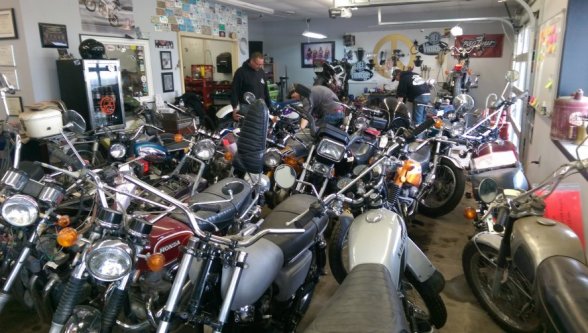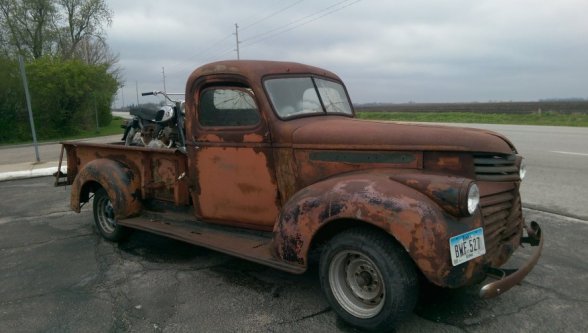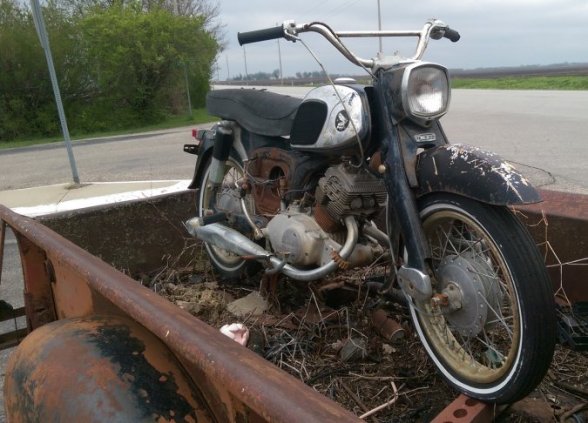 Our final stop on the day's journey was a fun little restaurant in Woodward called The Whistlin' Donkey. This is a great example of a phenomenon in Iowa that I call trail bars. We have an extensive network in Iowa of bicycle/recreation trails, and there are bars and restaurants along many of them. Primarily they cater to bicyclists using the trails, but they're often great stops for motorcyclists too and we have tried out several. The Donkey served up an excellent lunch and also invited us to record a message for their Facebook page.
Despite the mostly uncooperative weather, we had a wonderful day of fellowship and Iowa sight-seeing!