Main Street oddity in Milo
Hard to believe it's mid-June already and I'm still working to get caught up on blog posts, but that seems to be my life these days… A little behind and getting behinder! But no matter, its a beautiful summer so far and i have some fun rides to share with you!
In mid-April a friend and I took a nice scenic ride down to the town of Milo. We had heard that there was some kind of tower in the middle of town that you could get up into and look around which, it seemed to me, was a great reason to ride!
We took a semi-scenic route through Des Moines which included a run through the blooming crab apple grove in Water Works Park, then down Highway 5 to the Palmyra Road (aka S-23), down to Highway 92 and then jogged over to pick up S23 again to the south. I have been through the north end of Milo several times over the years, always on my way to somewhere else, but never actually rode down to Main Street.
This time we sought out the little business district and discovered there really is a tower… a sort of super-gazebo on stilts. Unfortunately, it must've been too early in the season for the tower to be open because the little ladder staircase was hitched up tight against the floor of the gazebo so we couldn't climb up. (I think this "closed attractions" theme is getting a little out of hand – ahem, CRESTON.)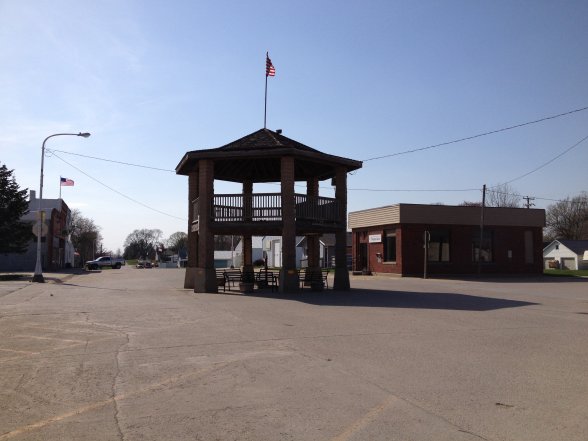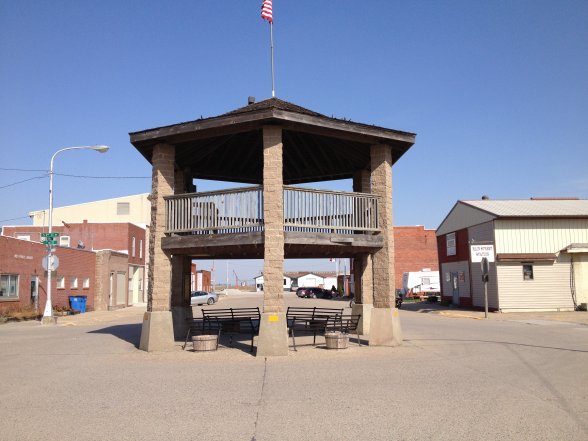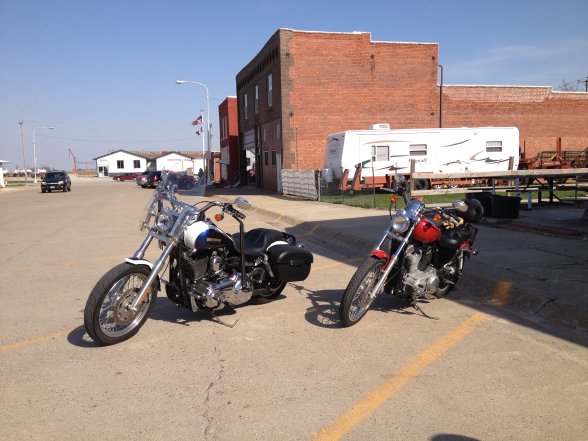 This structure is certainly the oddest thing I've seen in the middle of a Main Street intersection in all my years of riding… in fact, it might be the only thing I've seen in the middle of a Main Street intersection… but I do think it would be neat to re-visit on a day when one could climb up and get the bird's-eye view, assuming one is a bird perched… say, 12 feet off the ground…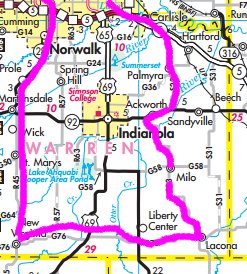 Anyway after puzzling about the gazebo for a brief time we headed south out of Milo on S23, then at Lacona we turned west and took G76 – another favorite road! – over to New Virginia. Came back up north on R45 at New Virginia, then up Highway 28 through Martensdale, Norwalk, and Lakewood into West Des Moines.
In all it was about 120 miles and part of a lovely start to the riding season!