Zero Run: 20 degrees, 19 mph winds, 16 brave bikers
Big Barn Harley Davidson here in Des Moines hosted its annual Zero Run today – one mile to ride for every degree of temperature. Sixteen riders took part, who are either really hardy or really idiotic, depending I suppose on your perspective…  I'm going with "hardy."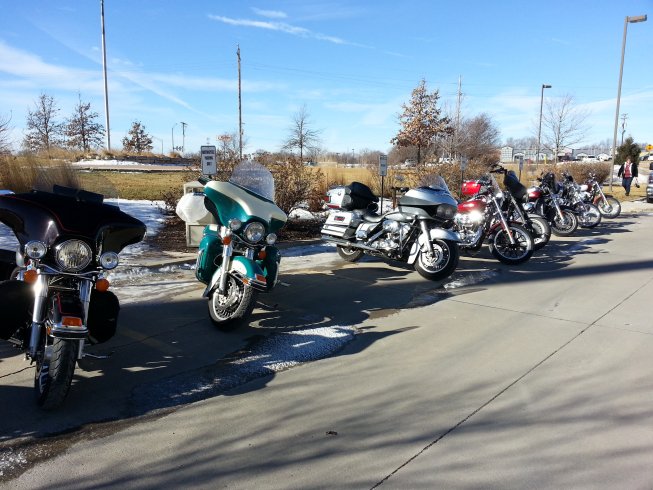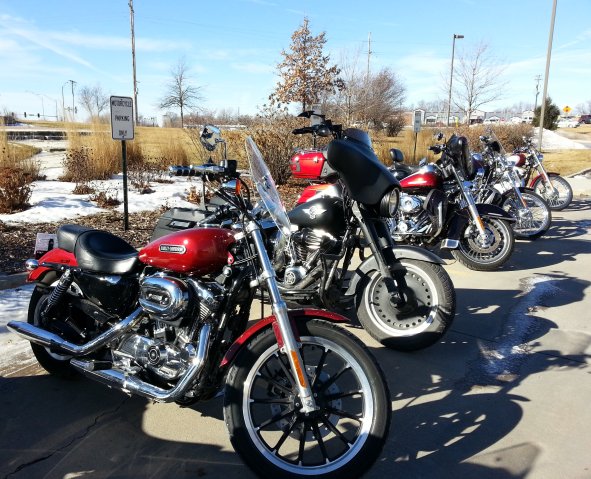 Big Barn hosts this ride every year and sometimes it's cancelled due to road conditions. But this year main roads are decent – it's just COLD – so off they went. We did go to the Barn today but with Kitten hiding in the garage behind the snow blower and our driveway covered in snow and ice, we simply couldn't get there on the bikes. So we drove (yeah, I know, wusses…) but did manage to partake in and enjoy the Chili Feed and did a little browsing on the sales floor.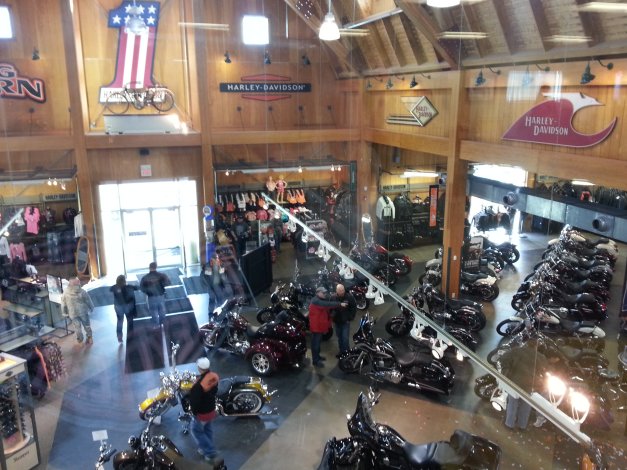 It was nice to do something bike-related even if it was just a little lunch and retail therapy. You can see the entire photo album over on the Big Barn Facebook Page.
Looking forward to the motorcycle swap meet in a couple weeks!