TV's Jax of Sons of Anarchy cancels Iowa Grand Rally appearances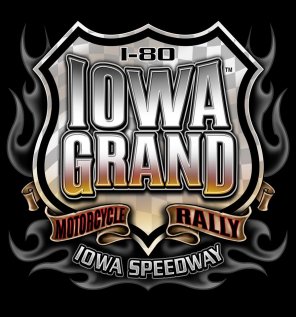 Actor Charlie Hunnam has been forced to cancel all appearances at the Iowa Grand Motorcycle Rally on Friday, May 31 and Saturday, June 1, due to the shooting schedule of the TV series in which he stars, according to a news release issued May 14 by the Iowa Grand Rally.
The "Sons of Anarchy" actor will be unable to attend the two-hour public 'meet & greet' session on Saturday, and the three 90-minute private 'meet & greets' – one on Friday evening and two on Saturday afternoon – at Iowa Speedway in Newton.
Anyone who purchased a private 'meet & greet' session will have their full order refunded, with a period of 7 to 10 days needed for the refund to be processed, according to a news release issued by the Iowa Grand Rally. For more information on this refund, please contact the Iowa Speedway ticket office toll free 866-787-8946.
The Iowa Grand Motorcycle Rally, slated for Thursday, May 30 through Sunday, June 2, is the first major event on Iowa Speedway's busy 2013 schedule. The Rally's entertainment line-up will include live music acts, numerous food, beverage and merchandise vendors, bike displays, tattoos, burn-out and talent contests, motorcycle drag racing, lawnmower racing, body painting, and the ever-popular 'Wall of Death' motorcycle daredevil show.
Additional information about the 2nd Annual 'Iowa Grand Motorcycle Rally' may be accessed on the Rally's official website, www.iowagrandrally.com, or on Facebook at www.facebook.com/iowagrandmotorcyclerally. Vendors and potential advertisers may reach Iowa Grand Rally Coordinator, Sabrina White, at swhite@iowaspeedway.com for details.