Whitetails Poker Run is June 15 in Marble Rock, Iowa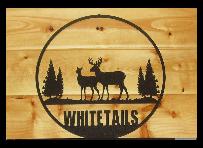 Whitetails Bar and Grill in Marble Rock, Iowa will be hosting its Fifth Annual Motorcycle Poker Run beginning at 10 a.m. on June 15th. This run is a great opportunity to visit North Central Iowa.
This year's run benefits The ARC Charities organization which helps people with intellectual and developmental disabilities, the "That's M.I.N.E. (Motorcyclist.In.Need.Everyday) Donation," which helps bikers with certain living expenses if they are off work due to a motorcycle-related injury, and area hospice service providers.
Additional activities include a bike show, bike blessing, games, dinner and musical entertainment. Complete information about the ride and related activities is available on the Whitetails website.