It's Mutt Madness with Rescue Ink, August 12-14!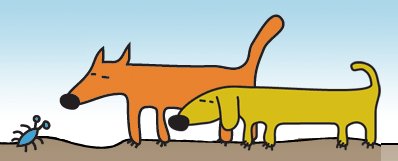 My dear friend Susan (Coyote) has taken on an enormous responsibility this year – she is leading the charge in our local HOG chapter to raise funds and support AHeinz57 Pet Rescue, a central Iowa rescue and adoption shelter. AHeinz57 Pet Rescue & Transport, Inc. is a non-profit no-kill animal welfare organization based in Adel/DeSoto, Iowa. They assist in caring for homeless dogs in Dallas County and also assist rural no-kill shelters in fostering and re-homing stray dogs. They rely solely on volunteers and donations from the public to fund their activities.
As part of this effort, AHeinz57 is hosting the "Mutt Madness Weekend" August 12-14, including a benefit poker run and meet-and-greet with the guys from National Geographic Channel's Rescue Ink as their very special guests!
This event takes place the weekend of August 12-14, with activities as follows:
Friday, August 12:
Meet-and-greet with Rescue Ink at Big Barn Harley-Davidson, 81 NW 49th Place in Des Moines. BBQ lunch available for a donation to AHeinz57.
Saturday, August 13:
AHeinz57 Poker Run, with registration beginning at 9:30 a.m. at Big Barn H-D; ride leaves at 11 a.m. and ends at Norwood Inn Bar & Grill, E. 29th & Broadway in Norwoodville. Entry fee is $25, which includes one poker hand and a t-shirt. You can get just the poker hand for $20 (no t-shirt), and you can also buy additional hands for $15 each (no t-shirt).  Lots of prizes to be raffled, plus 50/50 drawing and much more!
Sunday, August 14:
Mutt Madness Festival featuring businesses and pet rescue organizations, 10 a.m. – 3 p.m. at Big Barn HD!
Sunday, August 14:
Benefit dinner with Rescue Ink at Rube's Steakhouse, 3309 Ute Avenue in Waukee beginning at 5:30 p.m.; cost $60 per person.
For complete information, visit www.aheinz57.com or contact founder Amy Heinz at:
AHeinz57 Pet Rescue & Transport
mutts57@gmail.com
515-834-2635