Good Guys 2011
Here's how we spent the first part of our July Fourth weekend… baking in the sun at the Good Guys Rod & Custom Heartland Nationals! Twentieth year in Des Moines – we've gone to (and had a car in) every show but one since they've been here. I posted a Good Guys 2011 photo album on Webshots with all the pictures I took, but here are a few of my favorites!
When we first started "rodding" a little more than 20 years ago, the paint trend was quickly moving toward bright colors that were a far cry from the subdued tones of everyday cars. I'm glad to see this "trend" still holding its own!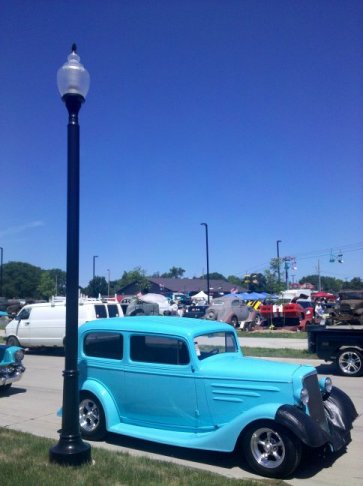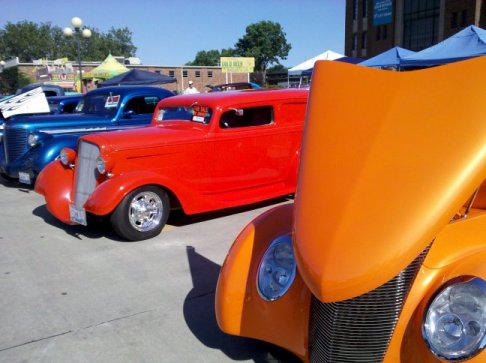 These old Caddy's are LOADED with style and fab-fifties FINS!!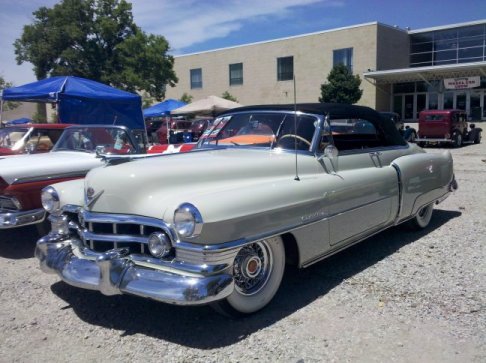 Not every car at the show is painted… there was a slew of "rat rods," some clear-coated and some not, but all exhibiting their natural rusty goodness. I really dig those wide-white-walls and wire wheels!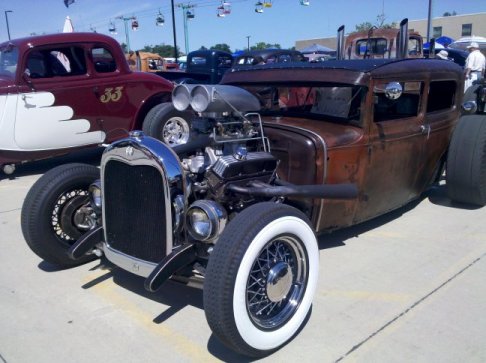 Not even a rat rod… just a great old Studebaker in a condition I like to call "Faded Glory."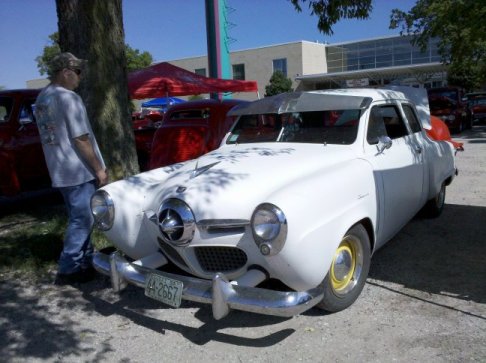 Love this Willy's coupe…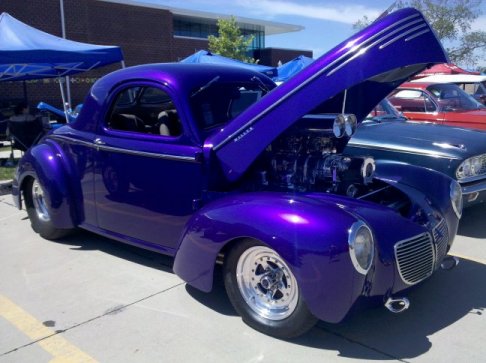 This is an early 60's Nash Metropolitan – I had a project car just like this for a year or so, but eventually sold it to gather the cash to buy… a motorcycle! This one's for sale for ten grand… might be a tad pricey, but man they are NEAT little cars! I'd love to have one again.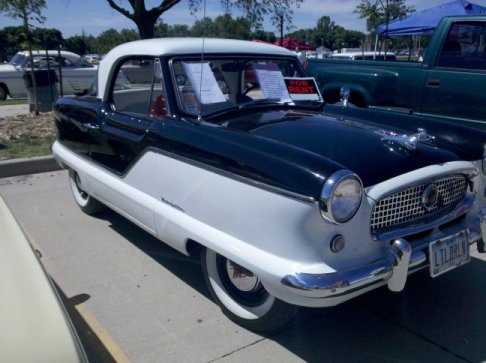 Here's a view of the main drag – the "Grand Concourse" of the show.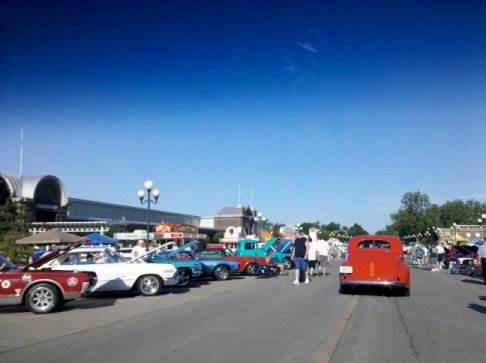 And finally – it was a little painful for me to see this '37 Chevy 2-door sedan. We owned this car – in fact we BUILT this car. This is the first street rod my hubby and I built back in 1990-91, and the car in which we had all of our first ten years' worth of rodding adventures, and the car in which our now-grown daughter took all her early car show trips. We sold the car about ten years ago and haven't seen it around town at all – except this weekend, at this show. I looked in the windows – the guy hasn't changed a thing since he's owned it. It looked exactly like I remembered… like I could open the door and put my baby girl in the back seat with her Crocodile Dentist game, and take off down the road for a small-town show or even the Street Rod Nationals in Louisville. I got a little emotional looking at the car after all this time – pretty much a time capsule holding a LOT of great memories!