ABATE Toy Run confirmed: pre-party 10/3, Toy Run 10/11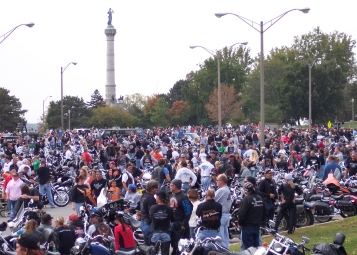 My thanks to Laura and Jan with ABATE District 4 – they have confirmed for me that the District 4 Toy Run is Sunday, October 11, leaving the east parking lot of the State Capitol in Des Moines, rain or shine, at 1 p.m. They ask that you bring an educational toy – all cash donations and toys go to underprivileged children in Dallas, Polk and Warren Counties.
Also, ABATE is hosting a pre-Toy Run party THIS weekend, Saturday, October 3, beginning at 7 p.m. at Smokey's Saloon, 4397 NW 6th Dr. in Des Moines. There will be a silent auction, live auction, Toy Run Merchandise for sale and lots of fun! All donations again go to the children.