Griffith memorial ride coming up September 12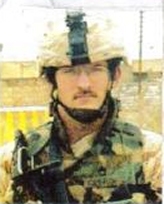 If you are looking for a wonderful opportunity to ride on Saturday, September 12, plan to participate in the 4th Annual memorial ride honoring U.S. Army Staff Sergeant Donald Griffith, Jr.  SSG Griffith was from Mechanicsville, Iowa and died in service to his country in Iraq on March 11, 2005.
Gather at the Days Inn in Mt. Vernon, Iowa – ride departs at 11 a.m. and concludes in Mechanicsville at the Dougout, where there will be food, entertainment and raffle prize drawings.