East Village Bike Night is July 25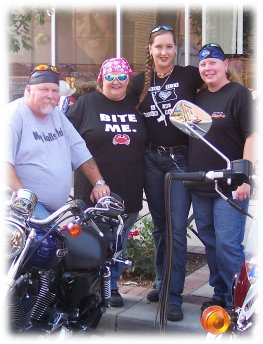 Since I'm unable to go on the Dangerous Curves ride this year, weather-permitting I will be going a few blocks down the road to East Village Bike Night – this is always a blast, with live music and ethnic food all rolled up into a biker street party.
Here are the official details, from the Historic East Village organization that hosts the event:
Historic East Village, Inc. presents the 4th Annual East Village Bike Night Friday, July 25, 2008 from 5-11 p.m.
Begin the evening at Blues Before Sunset from 5:30-7:30 p.m. at the State Historical Building , 600 E. Locust, with Erick Hovey Band. Stick around after the blues concert for more music, food vendors, beer gardens and some of the coolest motorcycles around in the heart of the East Village – the E. 5th Street and E. Locust Street vicinity. Bike night is an opportunity for motorcycle enthusiasts from across central Iowa to show off their bikes and admire others! This is the only Bike Night held in downtown Des Moines and has become one of East Village's most popular events.
Motorcyclists are asked to enter the event at E. 5th Street and Walnut, where they will be directed to designated street parking. No vehicles will be allowed into the event.
Food vendors will include:
Kabaab House (Greek)
Chef Joe's
Los Primos (Mexican)
New Oriental Food Market (Chinese)
The Tavern (Pizza)
Historic East Village, Inc. will also be selling T-shirts with proceeds benefitting the nonprofit organization. The band TOASTER will play on the outdoor stage located on East 5th Street near Grand Avenue from 7-11 p.m.
The 4th Annual East Village Bike Night is sponsored by Historic East Village, Inc., Sayles Graphic Design, The Blazing Saddle and Big Barn Harley Davidson.
For more information, call (515) 281-4011.
So – am I gonna see you there??