Link Love: articles and blog posts about and by women who ride motorcycles
Here are a few recent links of interest to women who ride.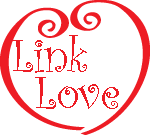 Leah wrote this piece about how she got started riding her own motorcycle. If you read a little more of her blog, you will be stunned to read about the accident and fire in her ex-husband's truck that nearly took his life as well as that of their Down Syndrome daughter. Truly a miracle that they lived. I can't even imagine what they all must be going through, but my prayers certainly include them all this week.  
The Canadian Prime Minister's wife, Laureen Harper, loves to ride the muddy trails.
Sue Pollard and 50 friends take off on a mission from Kittery, Maine.
What?? You mean WOMEN can be bad bikers too??
And finally, Froggi's off and running… hopping?? … RV'ing in the new rolling Lily Pad!